PAKISTAN
In 2010, the Brothers celebrated 50 years of working with marginalised and disadvantaged children and youth from all faith backgrounds in Faisalabad, Khushpur, Multan and Karachi. We target illiteracy and poverty alleviation through improving access to and providing quality primary and secondary education, offering hostel facilities and evening tuition centres; skills development through vocational training programs targeting youth unemployment; orphanages; and a drug rehabilitation program and professional development programs for teachers. The Lasallian Foundation supports the developmental and emergency relief projects of the De La Salle Brothers in Pakistan that focus on long-term sustainable outcomes.
AREAS WE SUPPORT
FAISALABAD
Lasalle School Gokkuwal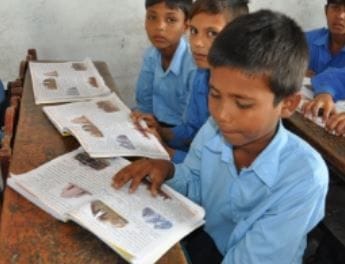 Lasalle School Gokkuwal is located on the outskirts of Faisalabad city. Due to its location, the village has limited access to basic facilities and the nearest school is a bus ride away. The cost of a bus to school is more than what most parents can afford as most are daily labourers and earn very little. At present there are 341 students (boys and girls), 23 teachers and 3 support staff. The Lasallian Foundation has worked with the school to expand the number of classrooms and improve basic facilities such as toilets, power and clean drinking water.
La Salle High School Malkhan Wala
La Salle High School was only opened in April 2008 as a school for the poor. The Brothers opened a High School to service the local children at the request of the Bishop of Faisalabad and the local community. The closest school is about 5 km away and many families cannot even afford the bus fares for their children.
The site was formerly a very large school and vocations training facility but it had been abandoned for several years. The buildings, complex, hostel, furnishings and equipment are in need of extensive repairs or replacement. Initially only classes 6, 7, 8 and 9 were enrolled, however the Sisters started a primary school in 2010 which was given over to the Brothers in 2013. There are currently 350 students from kindergarten through to Year 10.