Posted by Catholic Weekly by Marilyn Rodrigues on 30 July 2020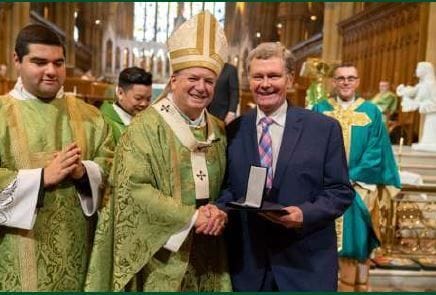 Catholics across Sydney and the country were recognised for their outstanding service to Australians in the annual Queen's Birthday honours list in fields including health, welfare, education, politics, justice and sport.
St Patrick's church in Mortlake saw two of its parishioners honoured, the Archdiocese of Sydney's Mike Bailey and former Liberal MP Paul Zammit, both with a Medal in the General Division (OAM). Mike Bailey was educated by the De La Salle Brothers in Bankstow...