Posted by Jordan Grantham on 20 September 2018
What do Christ, St John Baptiste de la Salle, Batman, the Justice League and Lasallian students have in common?
This is what Sebastian Duhau, Jordan Bottalico and Meryla Lowther explained in a dynamic and creative retreat day for Year 8 students at De La Salle Catholic College, Ashfield on Wednesday 5 September.
'Heroes' retreat day encourages students to find the heroic in faith, daily life and pop culture through fun group activities, insightful talks and video presentations.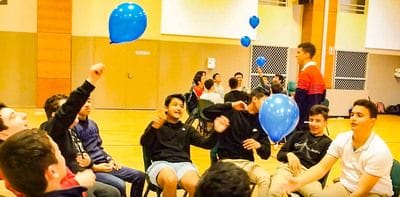 The program uses the framework of literary critic Joseph Campbell to understand the common stages of heroism - a status quo interrupted by adventure, followed by neglect of mission, return to mission and ultimate triumph.
Malala Yusufzai [link] and Grace Rumer [link] were some real-life heroes examined by the Lasallian youth leaders.
The Lasallian youth leaders, including Ashfield old boy and youth minister Jordan Bottalico, shared some personal challenges from their journeys, encouraging students to recognise the heroic quality of meeting and overcoming day to day problems.
"I walked into work one day and my boss comes up to me and says, 'Seb, you're coming to Papua New Guinea with me in a month.' That was a call to adventure in itself. I was called out to come to this place called Kumul," Sebastian Duhau said.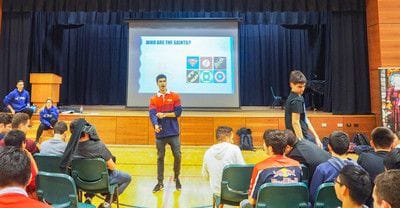 Towards the conclusion of the day a quiz asked students to recognise whether descriptions applied to saints or super heroes.
It was more challenging than students anticipated, since many superhero powers are like Our Lord's supernatural powers and His spiritual gifts to some of the best known saints.
The 'Heroes' retreat day successfully involves students to have a newfound sense of adventure in the Catholic faith through pop culture figures and examination of daily life.