Posted by Mr Andrew Millar on 30 November 2016
God saw all that God had made and indeed it was very good (Genesis 1:31).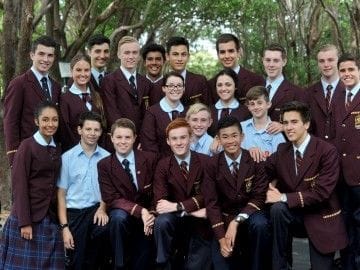 Your students are living images of Jesus (St John Baptist de la Salle Meditations 80.3-Feast of St.Nicholas).
A story is told of a man visiting Michelangelo in his studio as he worked away with his chisel at a huge block of marble. He was covered in dust and marble fragments. When asked by the man what he was creating, Michelangelo responded, perhaps without looking up, "I saw the angel in the marble and carved until I set him free." Michelangelo's genius was not only in seeing the potential in the stone he worked with, but to be able to give that vision form and beauty. For Michelangelo, every block of stone had a statue inside it and it was his task as the sculptor to discover that statue and bring it to life. What a wonderful analogy for our role as teachers! In our Lasallian tradition, to draw out a student's gifts and talents starts with helping them to see that they and those around them are true living images of Jesus.
As our Year 12 students approach the end of their schooling journey, each year we are reminded of our aspirations for them, our hopes for their futures...fine Christian citizens armed with the skills and passion to make our world a better place. I have always liked this reflection and often use it when bidding farewell a graduating class.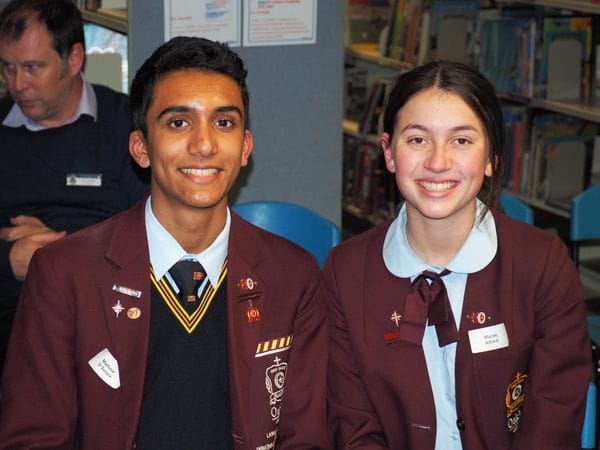 "Come to the edge", he said.
"We can't, we're afraid!", they responded.
"Come to the edge,", he said.
"We can't, We will fall!", they responded.
"Come to the edge", he said.
And so they came.
And he pushed them.
And they flew."
(Guillaume Apollinaire)
Live Jesus in our hearts forever!