Posted by Br Gary Wison on 8 October 2021
Generosity is a much-used and hyped word. It links a Lasallian boarding school in Taranaki Province, New Zealand with boys from a small disadvantaged neighbourhood in Faisalabad Pakistan. Both schools take their inspiration from a generous and saintly Christian.
Francis Douglas College (FDMC), named after the Columban missionary priest who gave his life in the Philippines, began his mission with youth there: "They're the future of the Church here, and they alsobseem the best avenue to reaching other people" he said. As the Japanese invaded in 1940, he said of the young: "They have nowhere else to go - nor do I". Beaten, and subjected to 'water torture' he was presumably martyred in 1943.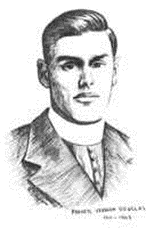 Each year the College calls on its students' generosity to supplement the Lasallian Mission in a 'twinned school" of poorer youth in Pakistan. Ms. Anna Zsigovits-Mace (Director of Religious Studies) takes up the story: "Today we remember his sacrifice. Brother Julian (founding Principal) chose the three colours of FDMC in 1959 as cardinal (red) for the sacrifice of Fr. Frank… blue for his devotion to Mary, Our Lady, and gold for his glory with God in heaven.
Thank you to the boys and their families who raised funds for our twinned school, La Salle Malkhanwala in Pakistan, and thank you to those who brought coins today. While we have all found things difficult in these pandemic times, we know that our Lasallian siblings who attend Malkhanwala are in need of basic necessities such as cool water in the intense summer heat.
Most years, after our Liturgy, we participate in a Haka competition and a sponsored run but this was not possible this year (with lockdown), so our Year 13 Leaders organised tabloid sports activities, and a fun scavenger hunt - looking for Lasallian Stars around our school. We also placed our donations in the Lasallian Star and we all stood around it, as the drone took a photo from above".
Similar generosity and inspiration, coming from Father John Baptist de La Salle's concern for youth, began La Salle Malkhanwala. If was founded by the De La Salle Brothers in 2008 for disadvantaged Christian boys in an outer suburb of Faisalabad. Generously helped originally by the Lasallian Foundation Australia with infrastructure and student scholarships, the recent twinning with FDMC, under the aegis of the Lasallian Mission Council, ensures development and a sense of partnership – Pakistan and New Zealand.
So, Friday 1 October 2021 was a enjoyable, generous and involving Mission Action Day in New Plymouth, NZ.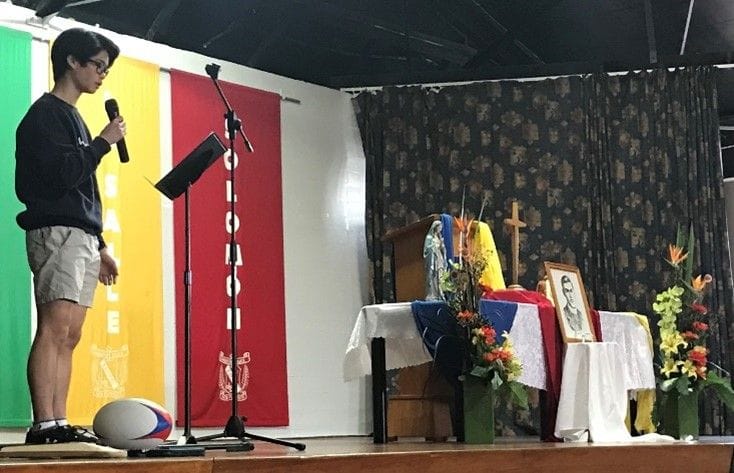 Live Jesus in our Hearts, Forever!
Manaakitia koutou e te Atua! (God bless, Stay pure, Sending love)