Posted by Bernadette Fredricksen on 14 October 2019
"In the presence of the De La Salle Brothers, and parishioners of St Michael's Church, we the John Paul College Signum Fidei community wish to respond to the love of God the Father and to follow Jesus guided by the strength of his Spirit. We state our commitment to share together our faith in God united by a common mission. We desire to live a style of life that is founded on the person of Jesus Christ and on the charism of St John Baptist de La Salle. This year we celebrate our common heritage of providing a human and Christian education, gifted to the world by De La Salle 300 years ago."
The celebration of 10 years of the John Paul College Signum Fidei community recognised the important milestone in the legacy of the Patron Saint of Teachers, St John Baptist de La Salle and his gift .... the Lasallian Charism. The Lasallian Charism was first "planted" at John Paul College Rotorua, in the late 1990s with the arrival of Brothers Hilary, Owen, Peter and Declan. It is thanks to Bishop Denis Browne who sought help from Brother David Hawke that a community of Brothers came to Rotorua. How fortunate we were that those Brothers said 'yes.' During the Brothers time in Rotorua, the Lasallian Charism was a mere sapling, and with care and attention, the sapling grew slowly and steadily. After about three years, the Brothers departed Rotorua for other ministries, and with that the sapling had to weather a few difficult seasons.
Fast forward a few years, and the influence of Brothers Hilary, Owen, Peter and Declan was still alive in the hearts of a few staff members.
The sapling was now a small tree and its branches more sturdy and upright.
It was during a visit to the College in 2008 that Br Ambrose Payne invited staff to consider forming a Signum Fidei community. After 18 months of discernment, and recognition from the Brothers, of real and meaningful lay partnership, that a Signum Fidei community was formed.
During the 10 years, various projects and services have developed that meet the pastoral and spiritual needs of students and their families. More, importantly, as we have journeyed together, we have become brothers and sisters to one another.
Throughout the years the branches of the tree have extended and new shoots are appearing. With secure roots this tree stands tall and proud, and every year, more blossoms appear .... a sign of hope for all who surround it.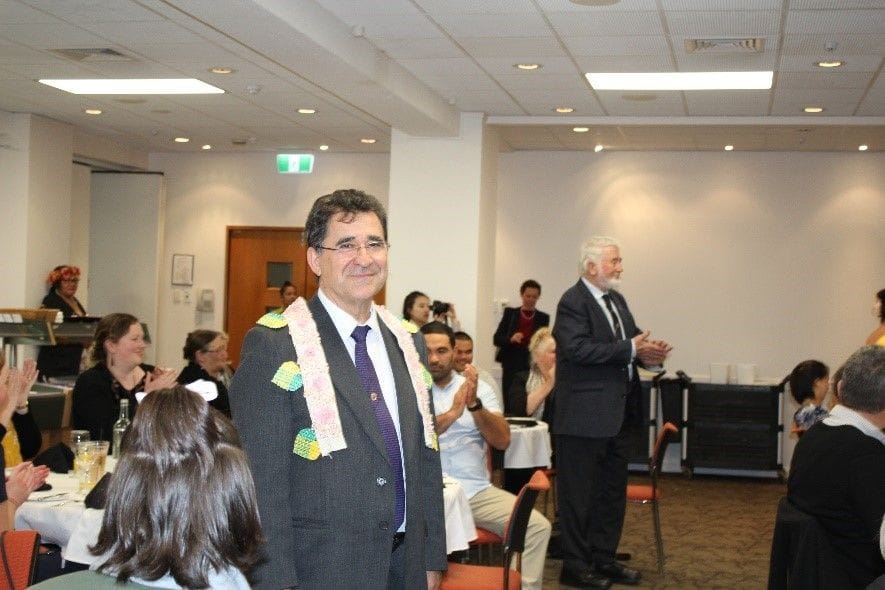 We thank most sincerely all the De La Salle Brothers who have walked the Signum Fidei journey with us, in particular, the past 10 years. Your accompaniment has provided us with motivation and inspiration to be Signs of Faith to others.
Signum Fidei members and their families were delighted to celebrate this important milestone with Brother Alberto Gomez, who travelled from Belgium, Brother Michael Carroll who travelled from Melbourne, Brother Ray Khan, from Sydney and Brothers Pat Lynch and Waseem from the community in Mangere Auckland, alongside student leaders, alumni, and John Paul College Board members.