Posted by Jordan Grantham on 6 December 2018
Lasallian Mission Services is proud to announce the Lasallian Volunteers for 2019.
The following young people are courageously spending a year on a great adventure, in service to others.
Next year has a record number of volunteers, with 19 young people from Australia, New Zealand and Papua New Guinea.
Read more about the Lasallian Volunteers program here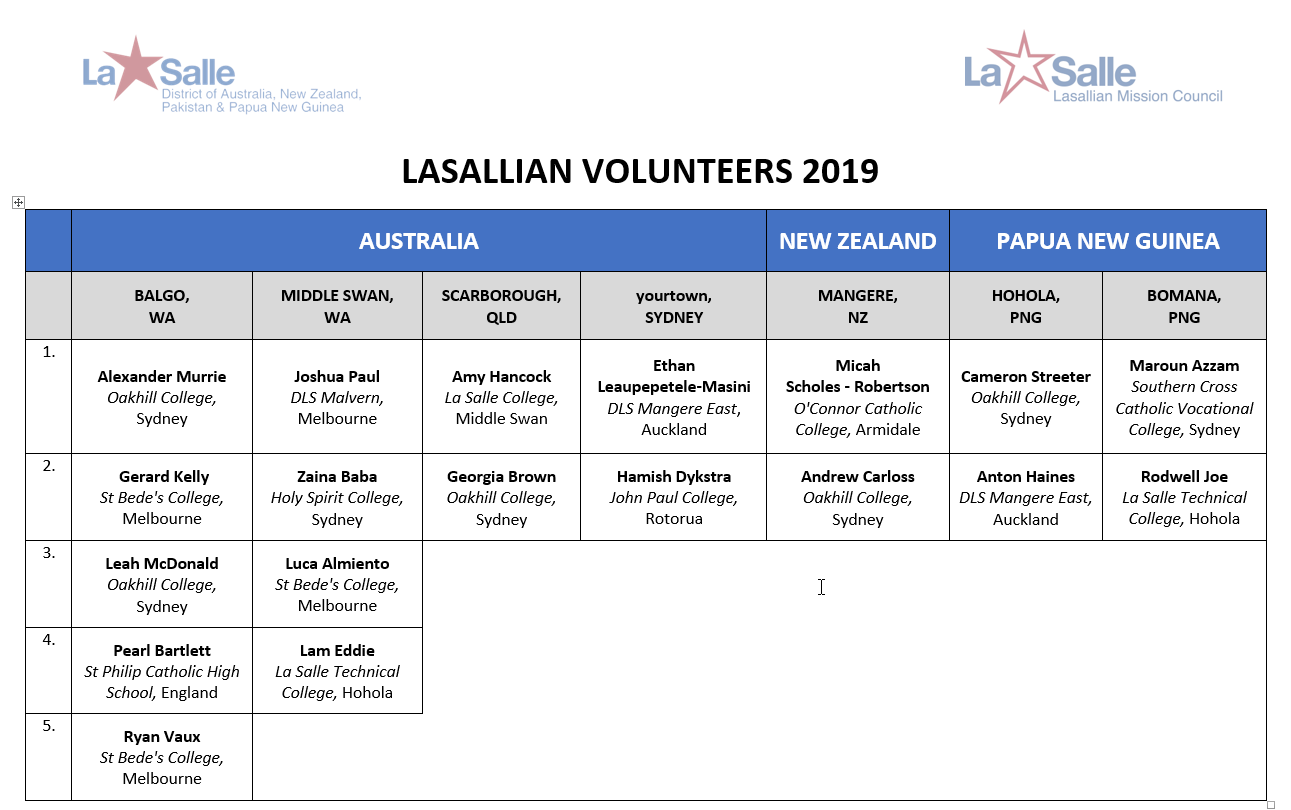 Author:
Jordan Grantham
About: Communications Manager, Lasallian Mission Council, DLS District of ANZPPNG.