After 12 years of outstanding and visionary principalship by Wayne Bull, an exciting opportunity now exists for Catholic leaders who are visionary, faith-filled and skilled in leadership.
See below for more information
---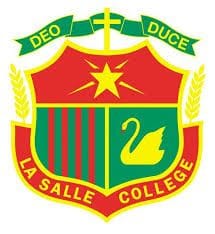 POSITION DESCRIPTION
La Salle College, Middle Swan
"To touch the hearts of your pupils and inspire them with the Christian spirit is the greatest miracle you can perform." - St John Baptist de La Salle, Catholic Church Patron of teachers and Founder of the Lasallian schools.
La Salle College is a Catholic co-educational secondary school committed to providing a quality education for the whole person. Since its foundation in 1954, the College has grown and developed in the tradition of the De La Salle Brothers. The Lasallian ethos in the school community is strong and vibrant.
The College serves over 1000 families from the Swan Valley, Perth hills, and north-eastern suburbs of Perth, as well as those from regional and remote Australia, through our boarding program. The College caters for approximately 1430 students with varying educational, physical, social and spiritual needs.
La Salle College offers an extensive range of courses and co-curricular opportunities in Year 7-12 to cater for the diversity of backgrounds and contexts of our students. In Years 11 and 12 over 80 Western Australian Certificate of Education courses and Vocational Education and Training certificates are offered to students. Students are encouraged to explore and gain mastery in a number of ways through the College's wide-ranging co-curricular program in areas including the Arts, sport, STEM, the humanities and "Touching Hearts" Christian service learning.
Further information about the school can be found at www.lasalle.wa.edu.au
To view application information and apply for this position visit www.ceo.wa.edu.au/Employment/Pages/Vacancies.aspx
Applications for this outstanding leadership opportunity close on Wednesday, 30 May 2018. The successful applicant will take up the position on 1 January 2019.