When Myles Hogarty took over as Principal of De La Salle College Mangere in 2012, he made history as the first non Brother to lead the school since it was established in 1953.
But he brought with him over a quarter of a century of experience in Catholic boys' education through a fellow Auckland school, St Peter's College, run by the Christian Brothers.
Myles had worked across a number of key leadership roles at St Peter's, including as Associate Headmaster and Deputy Head of the Middle School.
"I soon appreciated how similar the educational philosophies were between the Founder of the Christian Brothers, Edmund Rice and our Founder, St John Baptist de la Salle", he explains.
"They were both committed to establishing schools to cater for the needs of boys from disadvantaged backgrounds, but one started off in Ireland and the other in France".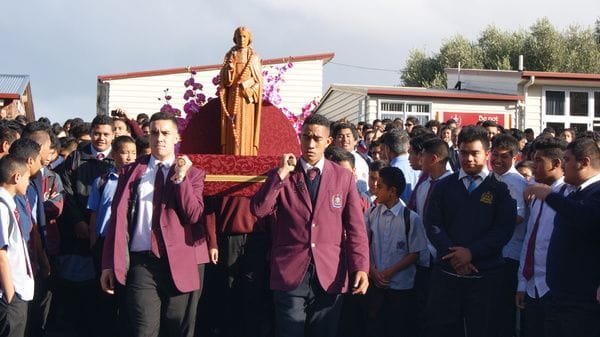 In his first year as Principal at Mangere, Myles enrolled in the Buttimer Lasallian formation program in the United States, undertaking two weeks of intensive study on Lasallian history and spirituality.
"It was a complete immersion experience and I emerged with a far deeper appreciation of the Lasallian charism which I could apply in my day to day work at Mangere", he added.
Myles went on to undertake further studies at Buttimer over the next two years.
He says De La Salle Mangere has long prided itself on its Lasallian heritage through its commitment to providing a quality Catholic education to boys living in one of the most disadvantaged areas of Auckland.
Well over 90 percent of the students at the college come from Pacific Islander backgrounds and the school has adapted its policies and practices to be as culturally inclusive as possible.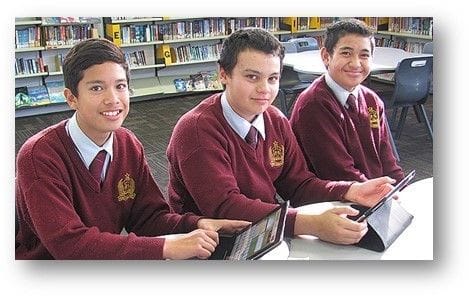 "In the Pacific Islander culture, the extended family can play a significant role in shaping a child's education", Myles explains.
"So here at Mangere, we place a lot of emphasis on consultation with the community through family meetings and academic counselling sessions where we work with extended families to support Lasallian values and a commitment to excellence at the school".
"We pride ourselves on achieving strong academic results and a holistic education tied in with those core Lasallian values- faith, service and community".