Posted by Richard Leilua on 17 October 2016
During the term 3 holidays, a number of students and staff from Oakhill College sacrificed their time to assist their Lasallian brothers and sisters who live in India and the Philippines.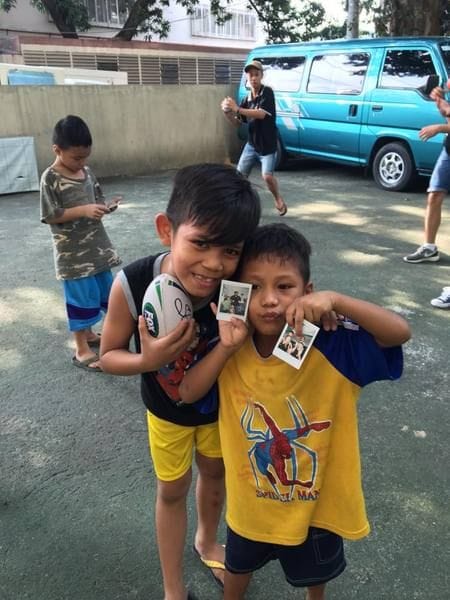 I was chosen to be part of Team Philippines where we had 21 students and 5 staff.
After an eight hour flight to Manila, we were greeted by Celine and Patrick who are part of the young Lasallians Philippines team, We stayed overnight at De La Salle school, Green Hills.
Next we moved to our first destination, Jamie Hillario Integrated School which is also known as the school by the sea where the students range from year 1 to year 11. We were joined by Nikki and Neil who are also part of the Young Lasallians Philippines team.
Over the next few days we enjoyed the opportunity to teach and entertain the students in classrooms, help on building projects and eat the infamous Filipino delicacy Balut (a duck embryo in an egg).
We also enjoyed attending night reflections led by the energetic campus minister Brother Abet to reflect and look back at our time at the school by the sea.
Next, we travelled to the island of Bacolod where we stayed at La Salle University Bacolod. During our stay we had a tour around the campus, we went to the GK community where we had an opportunity to play basketball against the local community.
We then painted houses in Oakhill College colour and assisted with gardening and listening to a woman who loved singing "Hello" by Lionel Richie.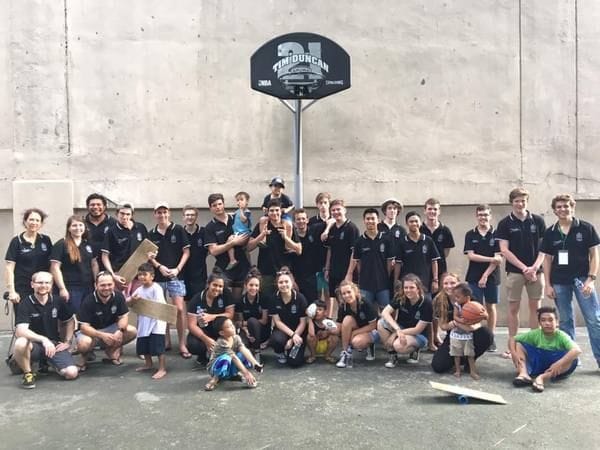 While we were at Bacolod, we visited an orphanage for boys where we played basketball and soccer. Before we finished our mission we went to the Kuya community in Manila where we connected with the young children by spending time with them, playing games and learning how to juggle.
There are many highlights from our Philippines trip but what stood out the most to me were the constant smiles, the happiness and the willingness of the local people to learn. I was also proud of our students from Oakhill College and the staff who had grown and had used all the gifts and talents that they have been blessed with.
Thank you to Mr Chris Goodman who has organised the Lasallian without Borders trip for the past decade and to all the staff and the Lasallian brothers and sisters of India and the Philippines for looking after us during the trip.
The Lasallian without Borders trip is definitely an experience of a lifetime.