Posted by Br Lewis Harwood on 22 February 2019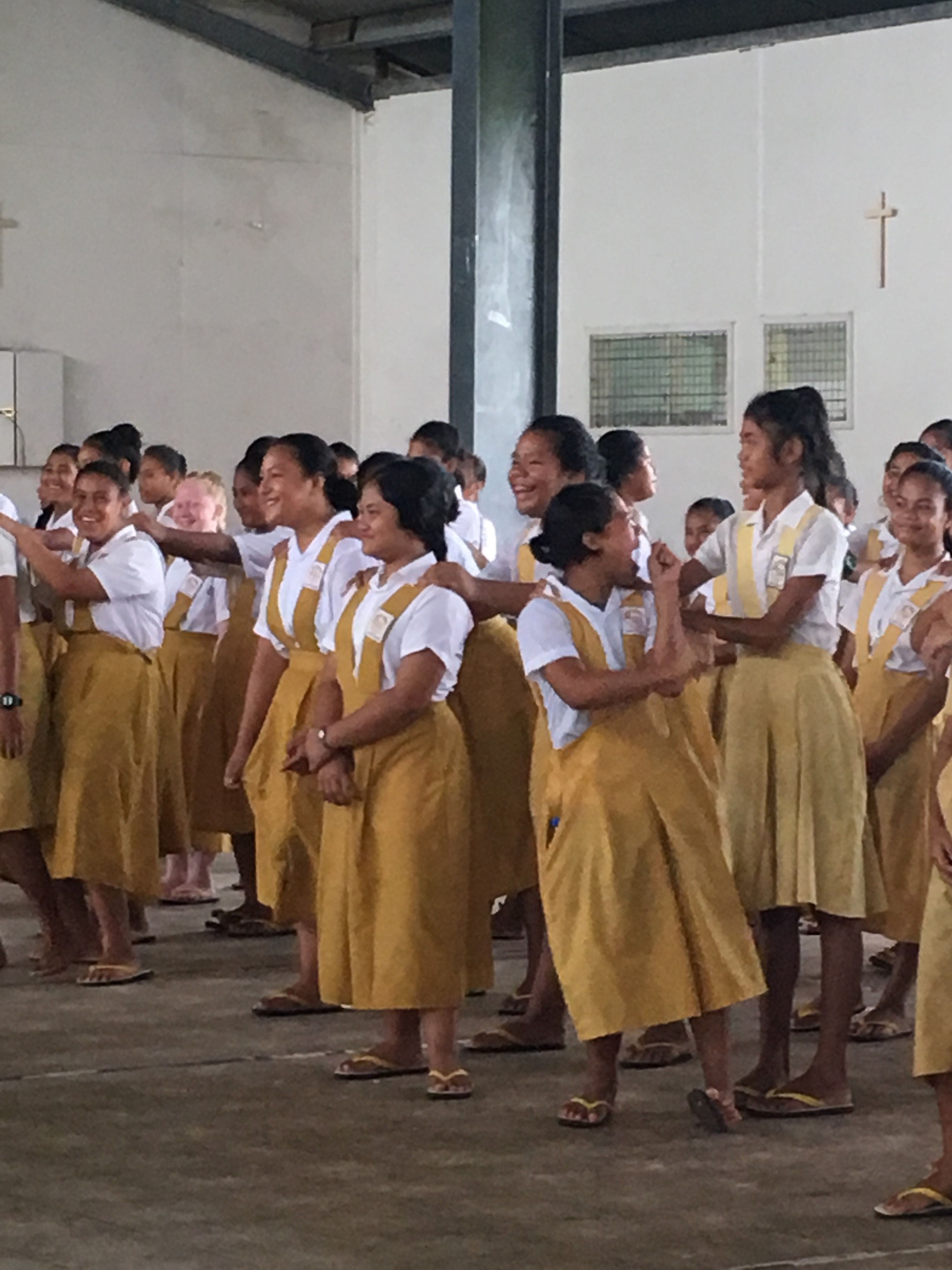 Recently Br Lewis Harwood and Br Mark McKeon had the opportunity to engage with the staff and students at St Paul VI College in Leulumoega. This was the site where Pope Paul VI visited in 1970 when he touched down in the Pacific Island of Samoa. The co-educational school now has an enrolment of over 300 students with 16 staff members and 3 administration staff. The school has a proud history of charism support through the Mercy Sisters and has a strong alumni of former students living in Samoa and abroad. Archbishop Alapati Lui Mataeliga welcomes the newly established partnership between the College and the Lasallian charism and the District of ANZPPNG. The purpose of the partnership is to provide support to the College through the Lasallian charism, teacher formation and development, Lasallian volunteering, faith and youth ministry support, school visits and opportunities for fundraising initiatives.
The vocation of Brothers and Lasallian sisters and partners will be promoted to offer pathways for future collaboration and mission. Br Mark and Br Lewis shared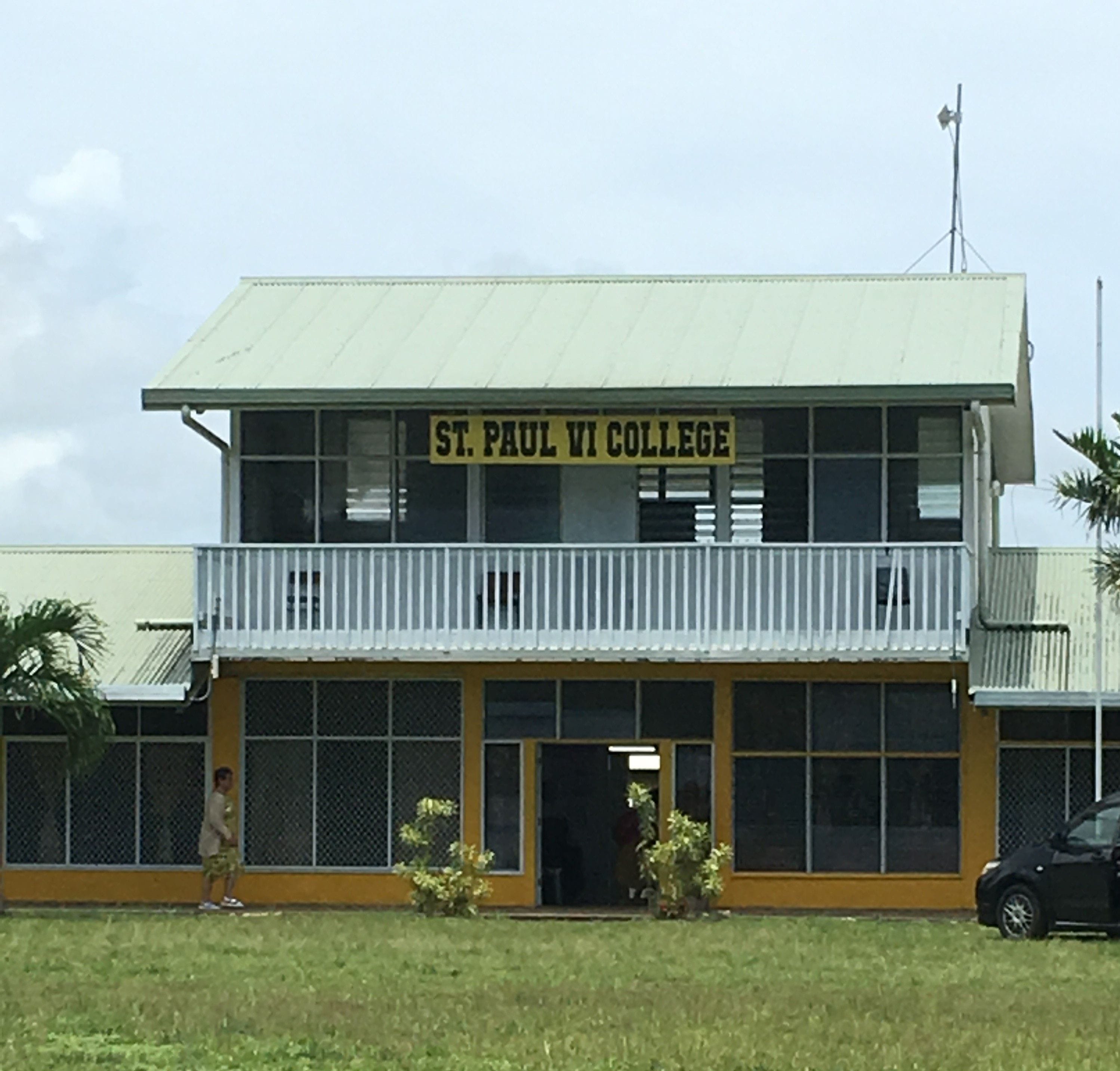 their vocational journey with all 300 students spoke and engaged the students in a variety of activities to make the students aware of the Lasallian values of faith, service and community. The students, in response, sang their school song. Br Lewis and Br Mark then introduced the staff to the life of John Baptist de La Salle through a picture display and followed this up by taking the staff through key Lasallian prayers, and core principles relating to the legacy of St John Baptist de La Salle, patron saint of teachers. Our District looks forward to the continuing partnership at St Paul VI College and welcoming the College into the wider Lasallian family.