Metalwork students at the St Yon Trade Training Centre have helped develop a special Lasallian prayer plaque dedicated to this year's Year 12 class at La Salle Catholic College in Bankstown.
The trade centre is located on the La Salle College campus and students from up to 19 Catholic schools regularly attend courses at St Yon's to help prepare them for apprenticeships and full time jobs in areas such as automotive mechanics, construction, hospitality and the electrical trades.
It is the only dedicated trades centre for Catholic schools in the southern Sydney region and offers a highly flexible pathway for students to combine work, an HSC and prepare for an apprenticeship at the same time.
Students from five Lasallian schools attend courses at the centre- La Salle Catholic College Bankstown and De La Salle Colleges at Ashfield, Caringbah, Revesby and Cronulla.
Students benefit from a range of highly specialised equipment and the centre recently acquired a CNC Plasma Cutter which has greatly enhanced its metalwork facilities.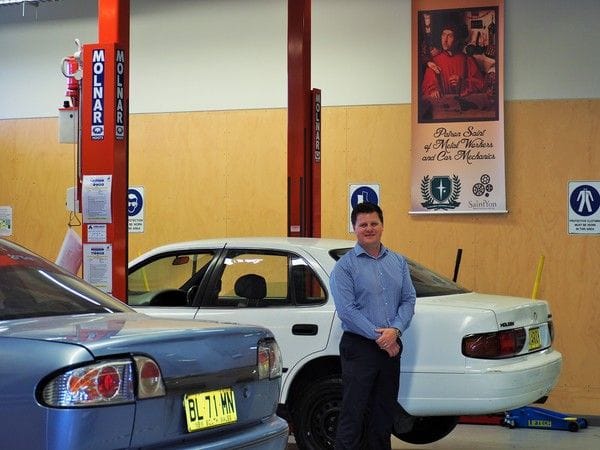 "I wanted to put it to good use and so I thought about the idea of a permanent prayer plaque on the centre with a distinctly Lasallian theme", explained Head of Trade Training at St Yon's, Mr Justin Graham.
"It was a way for the more junior students to pay tribute to the Year 12's and also leave a real Lasallian mark on the centre at the same time".
"Students did a lot of the preparatory work on the project with measuring and marking out the plaque and I then showed them through the whole process of putting it together with the CNC Plasma Cutter", Mr Graham added.
The project has been so successful that there are plans to potentially expand it to cover a full Stations of the Cross around the school campus.
As La Salle Catholic College transforms itself into a fully coeducational school by 2021, the St Yon Centre is expanding the range of courses it offers to cover more places in areas such as hospitality and hairdressing.
Mr Graham said the centre is also supporting initiatives aimed at encouraging more girls to consider careers in trades where they have tended to be under-represented.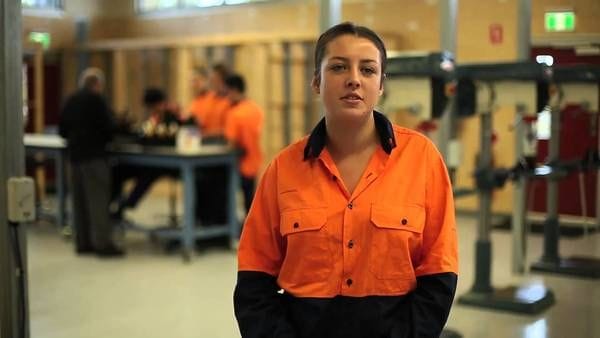 On 25 November, St Yon's will be hosting a trades day run by a non-profit organisation, Supporting and Linking Tradeswomen (SALT) which is dedicated to providing support for young women who want to pursue careers in the trades.
"We see this as a good way of breaking down some of the barriers and expanding the opportunities open for young women in a highly supportive environment which can then have a flow-on effect to our work here at the St Yon Centre as well over coming years", Mr Graham added.