Posted by Mr Stephen Pooley on 17 October 2016
I was very fortunate to have had the opportunity to participate in the recent Lasallian Pilgrimage. This Pilgrimage followed in the footsteps of the Founder visiting historical and religious Lasallian sites in France and in Italy. The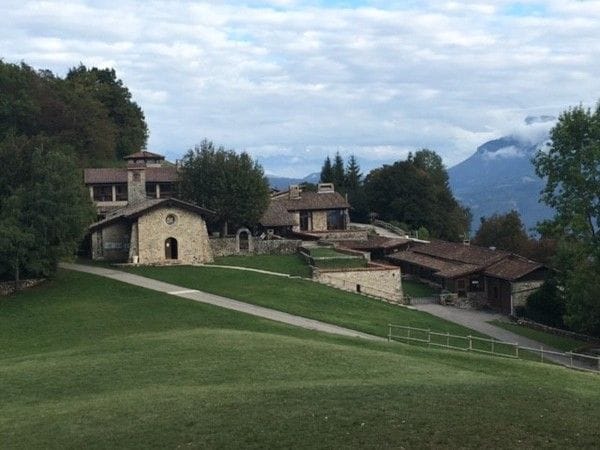 pilgrimage was led by Br Anthony Cummins along with our specialist guide, Br Claude Reinhardt, who is based in Reims.
A Pilgrimage is a journey of companions who share faith experiences while retracing the steps of a religious figure, thus contributing to a greater understanding of our religion, and in our case, appreciating the work and the subsequent Lasallian Charism of St John Baptiste de la Salle.
Our Spiritual Director and Chaplain while on pilgrimage, was Fr John O'Connor from Christchurch and who is well known in our District. In his daily reflections and when celebrating mass, Fr John placed each location in the context of De La Salle's work, and emphasised the significance of each location to the stage of the Founder's life journey and our pilgrimage.
From the perspective of a lay partner, having worked in Lasallian schools for over 30 years, it was an amazing experience to visit the sites that feature in the life of St John Baptiste De La Salle - sites that we refer to when working with our students and staff. The Pilgrimage further develops our knowledge of the Lasallian story, and allows one to appreciate the challenges the Founder faced alongside the first Brothers, dealing with church and government authorities in establishing the first schools for the poor children in France.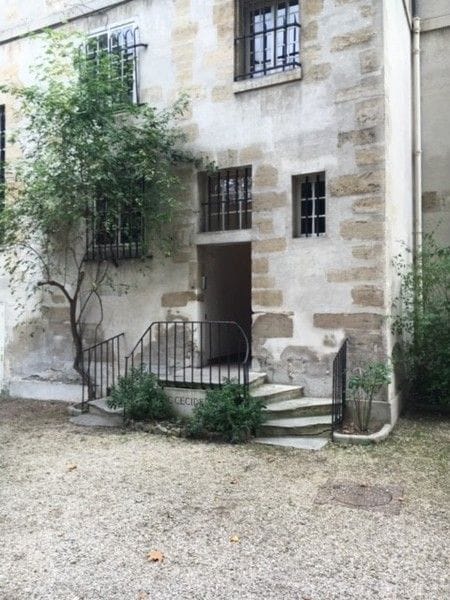 The Pilgrimage included visits to:
Reims - where the Founder lived as a child and young priest and established the first school
Paris - Maison De La Salle (the Brothers' House) centrally located in the area where John Baptiste De La Salle studied, worked and set up the first school in Paris.
Rouen - St Yon and the place of his final days.
Parménie - the rural retreat for St John Baptiste De La Salle where we were able to participate in our own retreat. As well, we visited the Le Grande Chartreuse Monastery, the head monastery for the Carthusian Order of monks where De La Salle visited in 1715 for a secluded retreat.
Rome - The De La Salle Mother House - Casa La Salle, St Peter's Basilica where Fr John celebrated our own pilgrimage mass at the Altar of Transfiguration, and on our last Sunday, being in the congregation in St Peter's Square for mass and procession with Pope Francis.
The pilgrimage also included time with the Superior General of the De La Salle Brothers, Br Bob Schieler who met with us on our first day at Casa La Salle in Rome, and who also made time to join us while at dinner on our last evening in the Mother House in Rome.
In all of the Lasallian houses, works and schools, we were graciously welcomed by the local De La Salle Brothers and extended every courtesy to make our visit memorable.
One aspect of the Pilgrimage was a visit to the Carmelite monastery in Paris where the tragic account of Brother Saint Solomon's death occurred. We were able to
walk along the corridor that St Solomon tread in his final moments before being asked to renounce his faith, and we visited the garden where he was subsequently martyred. Given his canonisation was less than two weeks after our visit to this monastery, this was an experience that had great impact on all in our group, with the realisation of how and where, St Solomon was martyred along with many others.
Thank you to the Brothers from Australia, France and Italy who shared their personal insights during the Pilgrimage, and for their companionship over the two weeks.
A Pilgrimage adds value and meaning to our work with the students and staff in our Lasallian settings, and provides us with much to share with our own communities as well as allowing opportunities for reflection on our own role.
I would recommend such a pilgrimage to all in our Lasallian schools and works for the experience, the companionship with fellow pilgrims and the knowledge that is to be gained through such a journey and I am very thankful for this opportunity.