Posted by Mr Peter Houlihan on 10 August 2016
"During the two weeks of the recent school holidays I was privileged to attend the second year's program of the Buttimer Institute for Lasallian Studies course at St Mary's College, Moraga in California.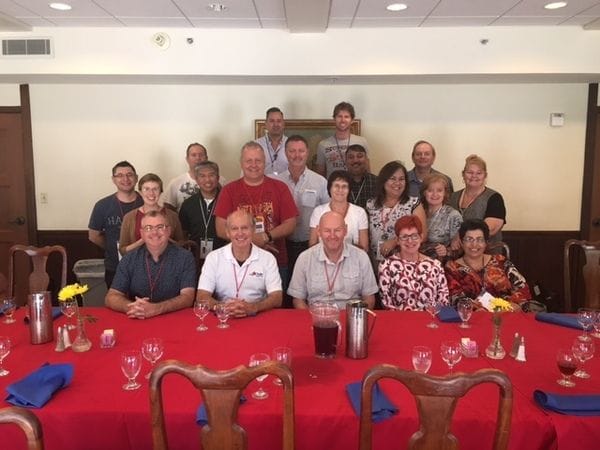 Last year's two week course focused on the history, biography and works of St John Baptist de La Salle and this year we looked at Lasallian pedagogy.
In short, this involved a critical analysis of three of the Founder's key texts he wrote for the first Brothers and the first schools 300 years ago.
These were studied in conjunction with a vast library of contemporary literature along similar themes and most importantly, applying the lessons therein to our current work.
The Buttimer course provides a terrific opportunity to work with genuine scholars of our unique approach to education. A variety of principals, religious education and Lasallian formation leaders, counsellors, teachers, university lecturers, Brothers and others from myriad educational roles provided a rich mix of experiences and backgrounds.
United in our ministry of Lasallian education we were all able to learn a great deal from each other, then reflect and plan how to infuse our schools even further with the most valuable features of our charism.
On the final day we were asked to prepare a vision for Lasallian education in our schools, based on our studies, research, discussion and writings of the previous two weeks. I thought it appropriate to share my contribution with our community:
Buttimer 2 has been an outstanding opportunity for genuine professional learning across all spheres of our Lasallian charism.
With clearly visible practical application to the roles of all in our school, the course has provided an invaluable source of broadened knowledge and depth of understanding around the critical issues which ensure St John Baptist de La Salle's fundamental themes remain at the core of all our operations.
The research, analysis, discussion and presentations have reinforced my view of our responsibility to each and every student in a Lasallian school.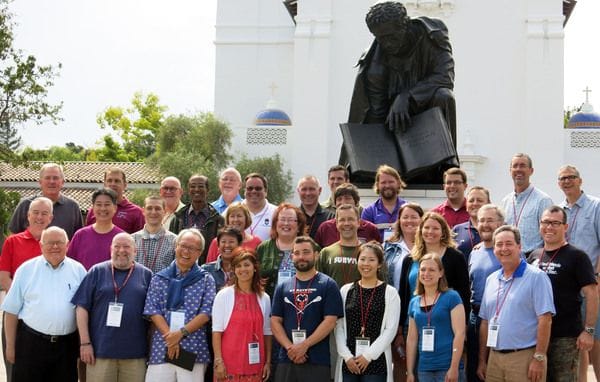 De La Salle College must continue to develop its living heritage, ingrained in our founding but of critical importance continuously adapt to be responsive to today's realities. Our obligation to the young men entrusted to our care is to provide a holistic education for life in contemporary society, an education which is engaging, rigorous and inspiring.
This is shared in an environment where the inherent dignity of each child is recognised and he feels valued, safe, encouraged and there's always someone who believes in him. Inspired by Christian maxims and Gospel values, De La Salle creates opportunities to live this practically for service, leadership and the betterment of others.
The nature of our student/teacher relationships in a Lasallian school is pivotal and provides a point of difference. De La Salle the man invariably viewed learning as a relational process.
Teachers must be aware of and committed to their obligations as a role model and demonstrate commitment, competence and passion to the students before delivering content. The Lasallian student's classroom is characterised by warmth, humour, interaction and rigour.
Contemporary and relevant wellbeing structures, guidelines and processes create a society of solidarity and fraternity brothers and sisters to one another.
We can continue to build on this rich tradition at Malvern. We educate for a life filled with promise providing challenge, extension and support, where each pupil is encouraged to identify, develop and use his skills. Through this partnership we cultivate viable pathways for all.
Building on the Founder's insistence on the provision of a human and Christian education, De La Salle College's mission extends well beyond the formal academic work. As a Catholic school in the 21st century we must ensure students' faith experience keeps up with the complexity of their lives keep it contemporary, challenging, engaging and relevant.
Strong, effective and visionary leadership is required at all levels of the College and all must be very clear about their roles, obligations and accountabilities. To assist what de La Salle referred to as "Order with purpose" in schools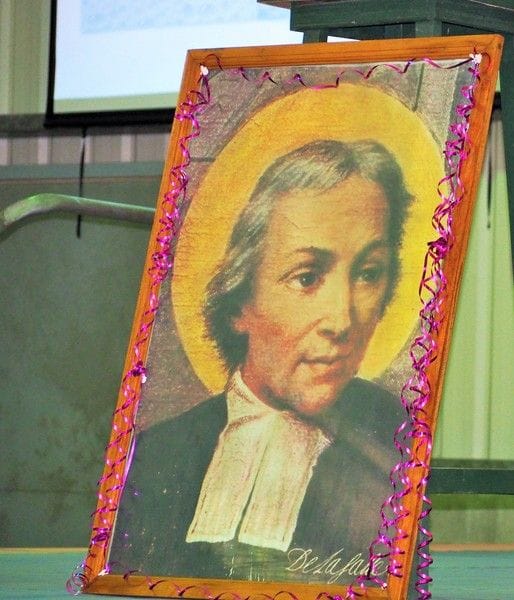 there must exist an interdependence, an attitude of all being in it together for unity of purpose. Common and shared expectations collective responsibility reduce tension for both students and staff.
The holistic education at De La Salle is part of a bigger picture around character, citizenship, respect, decorum and civility respect for self and others, for the school, owning and upholding our agreed expectations and standards to establish a sense of belonging to our community.
St John Baptist de La Salle could well be construed as pretty firm in his dealings with Brothers and students in his day, but he also implored his staff to treat the students with gentleness. How do we in 2016 ensure our firmness does not degenerate into harshness and our gentleness not degenerate into weakness?
The following simple points from over 300 years ago, advice for teachers in dealing with students, provide the answers:
personalised knowledge;
an ability to listen and to discern character;
closeness which makes possible transparency and tenderness;
witness which convinces and attracts.
These are integral to a Lasallian educational environment and provide a platform to ensure the enhanced wellbeing of all in our care. One of the many questions and themes we worked on at Buttimer was, "What is most important, and what guarantees the smooth running of the school?"
The uniform response was the quality of teachers, guaranteed by their professional learning and formation, their personal commitment and their work in association with others. This fits neatly with the major initiatives at play this year at De La Salle as staff work collaboratively in Professional Learning Teams to build improvement in a range of areas."
You can find more information on the Buttimer Institute for Lasallian Studies program here