In the bustling Indonesian capital Jakarta, in the world's largest Muslim country, lies a school committed to promoting Lasallian values to primary students from a wide range of backgrounds.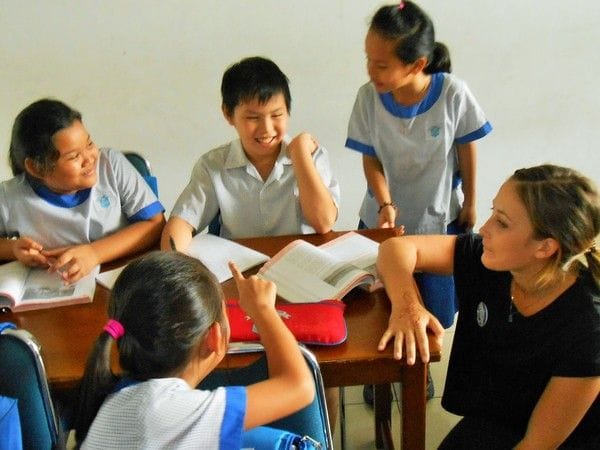 St Anthony of Padua Primary School has grown at a phenomenal rate since starting with only 12 students in 2004 to now boast an enrolment of nearly 300.
It is led by a former university lecturer Mimi Taher who was appointed Principal over seven years ago and has introduced a fee structure aimed at ensuring students from lower socio-economic backgrounds can access a Lasallian education.
Most parents pay a relatively modest fee of $60-$70 (Australian) per month to attend St Anthony's, while poorer families and orphans pay around $25-$30 month.
In keeping with the Lasallian ethos of preference for the poor, wealthier parents are effectively subsiding students from less fortunate backgrounds to attend the Jakarta school.
Mimi Taher said the school celebrates its Lasallian heritage through prayers to the Founder and banners and posters around the campus, celebrating his feast day on 7 April and through Lasallian formation programs for members of staff.
With very limited government funding, Ms Taher said the school relied heavily on tuition fees to keep going.
"My hope now for the Lasallian family in Indonesia is that we can continue sharing our knowledge and time to help educate less fortunate children", she said.
"But being a Lasallian also involves reaching out to those who may be doing better economically, but may be longing for affection and care as well".