Posted by Stefanie Breda - Youth Minister at Lasalle Bankstown on 19 August 2019
On the 11th of July, I had the privilege of visiting Reims, France and going on a small pilgrimage to various sites that were the stepping stones of Saint John Baptist De La Salle's vision and mission.
I began at Hotel De La Salle where Br Yves provided an introduction about the building which originally was the house of DLS, with its continuing history. He also showed an image that displayed what was left of the house when it was bombed in WW2 with the remains of the spiral staircase and side door. Brother then presented a video which helped to understand the atmosphere of Reims in the 1600s and how poverty was a big factor. We then moved through various rooms which explained the beginning mission of DLS, the various materials that were used for teaching the students such as counting beads, a viewing of DLS teacher chair and how the mission continues to expand today.
The next stop down the road from the Hotel was the Cathedral of Reims where DLS was a Canon in his younger years. The Cathedral was breathtaking with its medieval architecture, realistic life-size statues and colourful stain glass windows! Inside there was a statue dedicated to De La Salle with the famous 300 in front of it.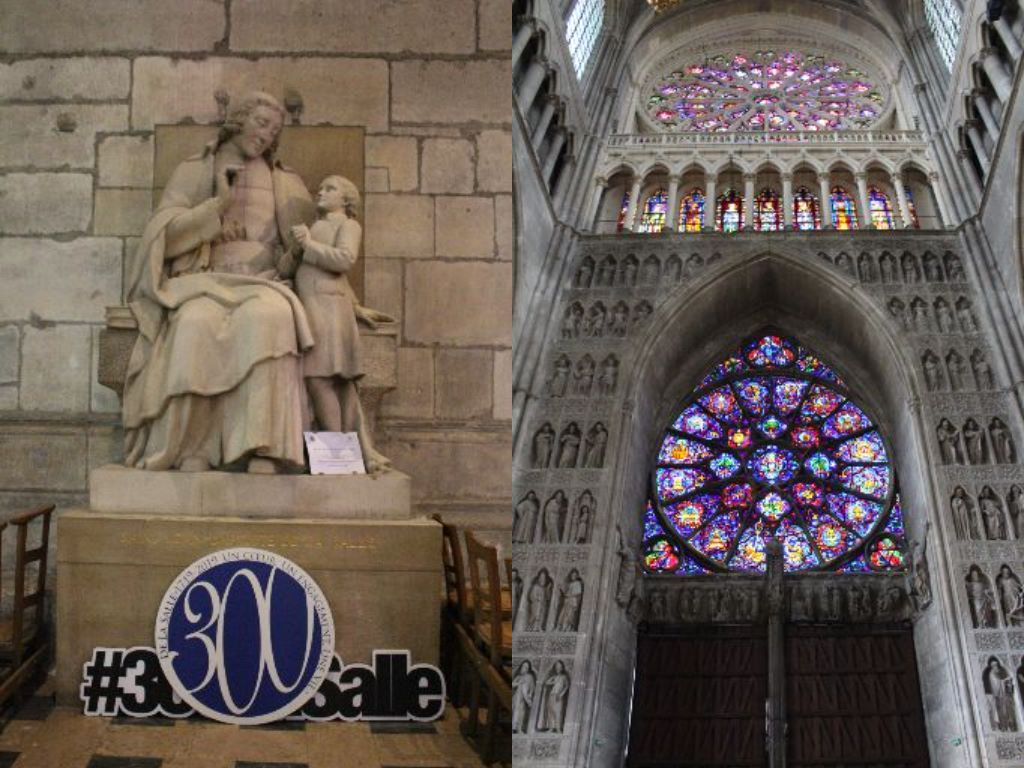 A few blocks down from the Cathedral was the door where Adrian Nyel and DLS first met as well as the university where DLS studied from when he was 10 to 18 years old. A few streets away was the first DLS high school.

Continuing down the street, I visited the Sisters of the Child of Jesus with a tour around the monastery. Their chapel contained the original image of Blessed Nicolas Roland surrounded by children, which was present in Rome for his benediction. I also was able to go into the crypt to view his resting place.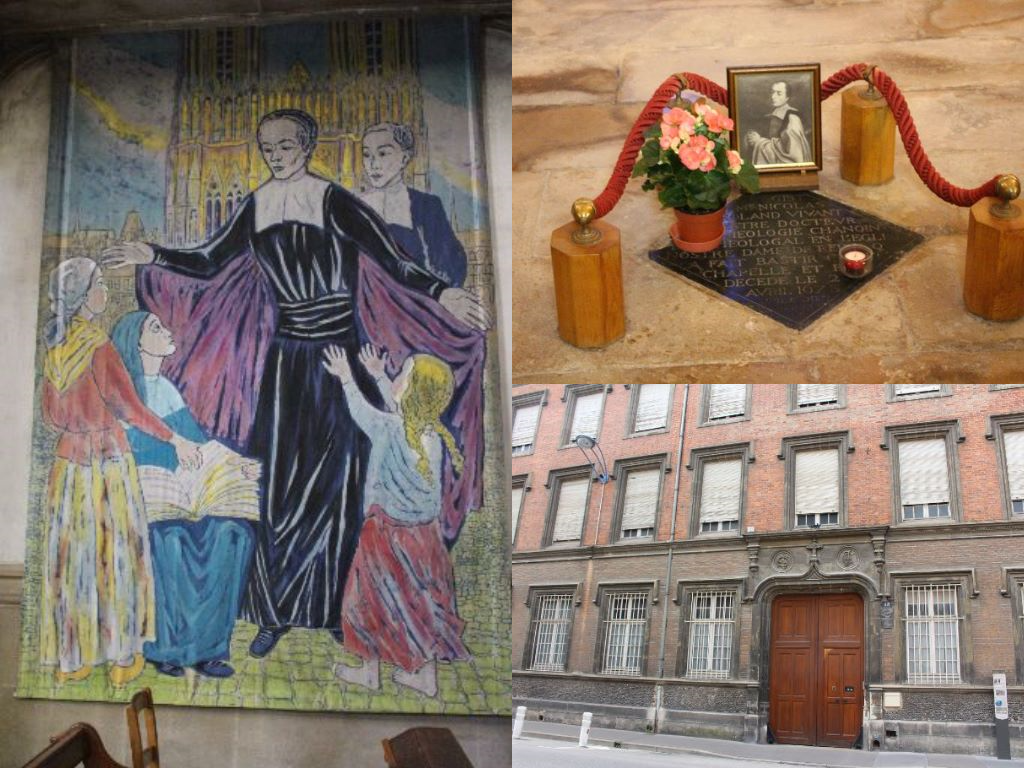 The pilgrimage continued to the Church of Saint Maurice which unfortunately was closed but is known for its location being close to the first free school for boys. The final stop was Basilica of Saint Remi which was another beautiful place where DLS spent a lot of time in prayer and devotion to Saint Remi.
Overall, it was a blessing to be physically present in the footsteps of De La Salle especially in the Tercentenary year! I've learnt and experienced a new side to the mission of DLS with a new sense of pride in being a Lasallian Youth Minister.
Next stop: Parmenie!