On Tuesday 27 February, CEO of yourtown Tracy Adams was granted her Affiliation in front of colleagues, DLS Brothers and family members in Milton, Brisbane.
Tracy was recognised for her many years as a dedicated, Lasallian lay partner within the District of ANZPPNG, and her ongoing representation of the District in the wider Lasallian world. Brother David Hawke, Visitor and Member of the ANZPPNG District Council, who put forward the Affiliation proposal to the Br Superior and General Council, was there to grant Tracy her Affiliation.
"Tracy walks the talk and models and champions yourtown values authentically linked to the Lasallian Values of faith, zeal, brother/sister relationships and concern for the poor. She is a person of unquestioned integrity, with deeply embedded Christian values and a strong spirit of faith. Her generosity in giving of her time and in using her many skills for the benefit of the Lasallian District of Australia, New Zealand, Pakistan and Papua New Guinea is extraordinary," said Br David Hawke.
Tracy said of her affiliation: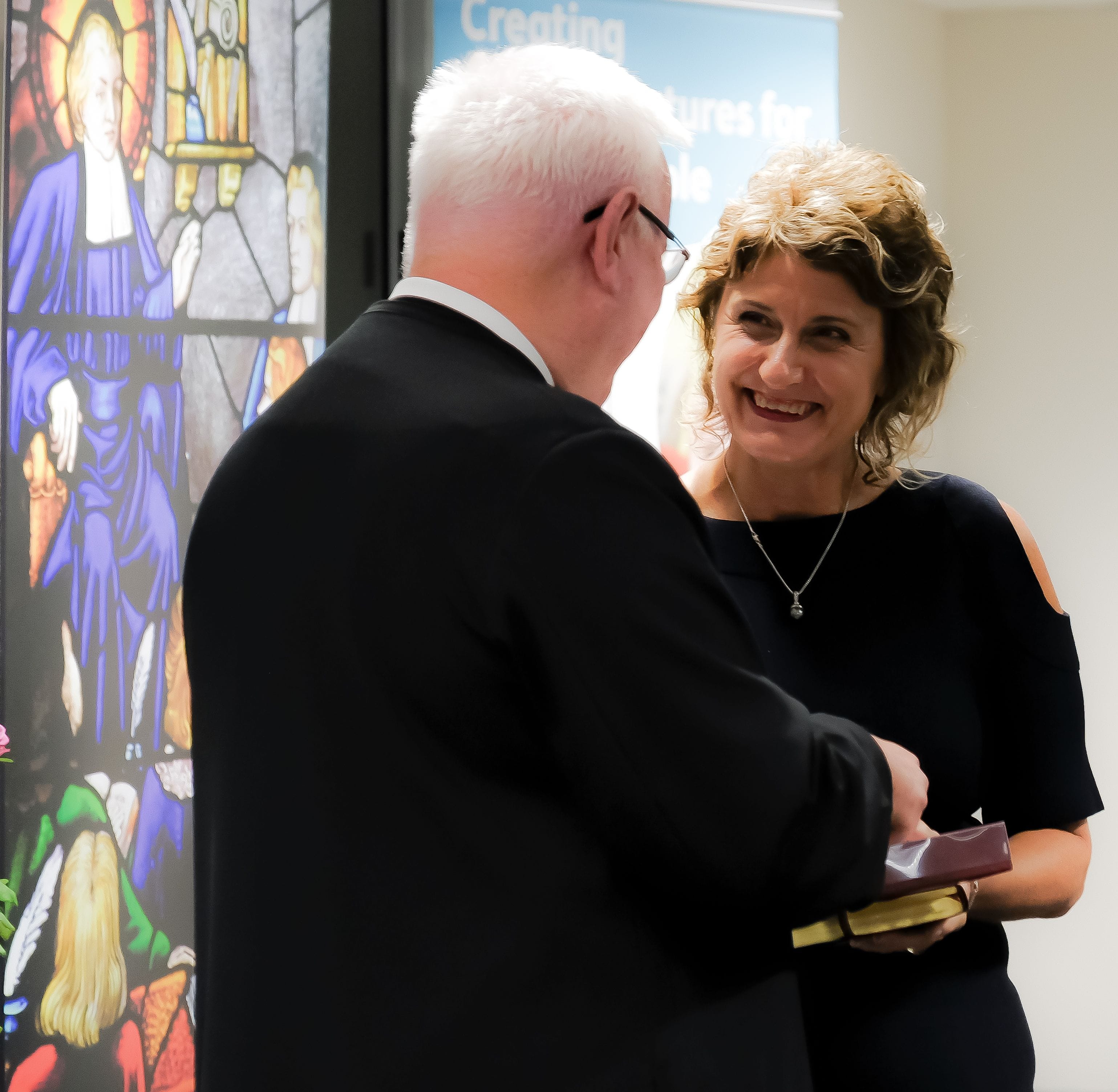 "I took a job for this organisation [yourtown] almost 28 years ago, for what was meant to be two days. I knew nothing about it, certainly knew nothing about the De La Salle Brothers, and Brent and I really had no plans other than seeing if we liked Brisbane enough to stay. But I guess that's the beauty of finding your place... it simply happens when you don't always expect it. People come into your life who strengthen you, challenge you, enrich you and above all drive you to be better tomorrow than what you were today. I'm humbled by the words spoken about me, but I feel that I have been the recipient of the gifts. I would never have imagined when I set foot in the door all those years ago that I would have the opportunities afforded to me.
Dorothy Day said 'You will know your vocation, by the joy that it brings you. You will know. You will know when it's right. There have been highs and sometimes lows but I am blessed by joy to have found my vocation," concluded Tracy.
Tracy has made and continues to make an exceptional contribution to the Lasallian mission in the District of ANZPPNG, the PARC region and the Institute as a whole. She has a clear understanding of association for the Lasallian mission, combined with a strong sense of service. She is a true leader within our District Lasallian community.
Congratulations to Tracy Adams AFSC.
Photos courtesy of yourtown