The Parish Priest of St Vincent's Church in Ashfield, Fr Alan Gibson has blessed finely crafted statues of St John Baptist De La Salle and Mary Mother of God, funded through generous donations from graduates of the school.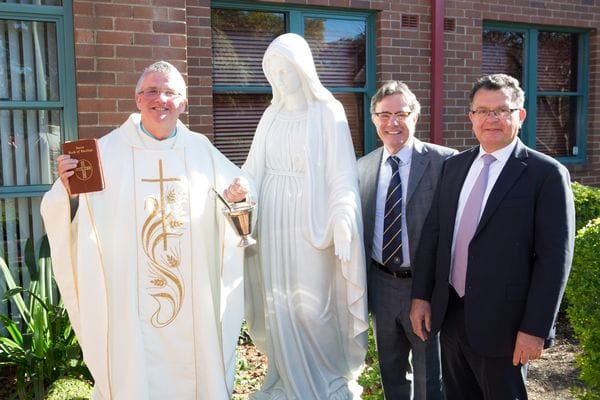 12 alumni from the classes of 1967 and 1968 contributed to the cost of the new statues which were unveiled in the front courtyard to mark the school's centenary this year.
The Old Boys wanted to express their gratitude to the college for providing them with a great secondary education and in some cases, subsiding their fees because of difficult financial circumstances.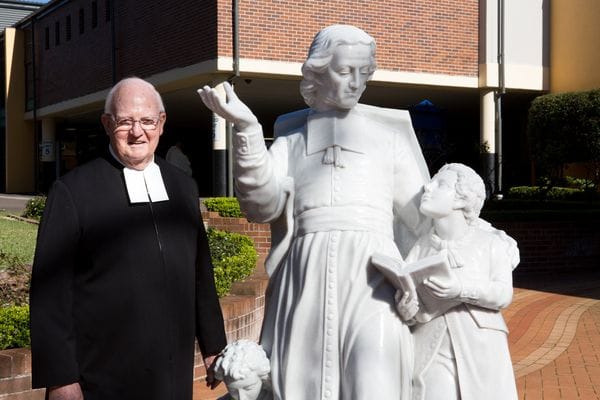 Among the guests at the blessing of the statues was the oldest surviving Brother Principal of the school, Br Peter McIntosh, who led the college from 1962-1967.
Br Peter has maintained a strong connection to De La Salle College Ashfield over recent decades and delivered the Principal's address at the Centenary Mass in May at St Mary's Cathedral.
Remarkably, he delivered the same address as Principal at the 50th anniversary in 1966.
Through the expert assistance of De La Salle Provincial archivist, Br Bill Shaw and professional photographer, Mr David Wallace, photo boards have been placed near the school hall recently, celebrating each decade of the college's rich history.
Framed photographs of all the school's principals have also been placed along a wall in the administration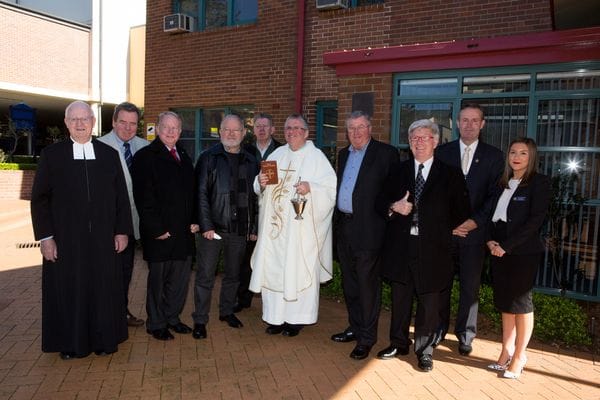 block to celebrate their unique contributions to the college.
De La Salle College Ashfield made history in 1972, becoming the first Catholic secondary school in Sydney to appoint a lay principal, Mr Peter Donnan.
The school has maintained its strong commitment to the Lasallian charism through generations of lay leadership since that time.