Drawing upon the inspiration of our Founder, St John Baptist De La Salle, La Salle College Middle Swan has developed an innovative boarding program over the past ten years, targeted specifically at Indigenous students from remote communities in Western Australia.
Through La Salle Boarding, the coeducational Perth school works closely with Indigenous Elders from communities across the Kimberley and Pilbara to offer 40 places each year to students from years 8-12.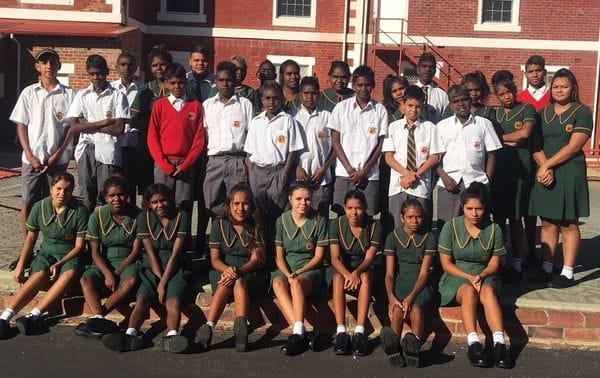 The Dean of Diversity and Boarding at La Salle College, Tricia McGregor says the school has developed a culturally sensitive program which started back in 2007 through a conversation between the Principals of La Salle and Lurrnpa Catholic School in Balgo Hills.
"Every year, we send representatives from our school into the remote communities to meet with the childrens' guardians and Traditional Owners to ensure the boarding program here is respectful towards Inidgenous peoples, their story and culture", Tricia explains.
There are currently 22 students in the boarding school this year from Balgo Hills with large numbers of students also from Halls Creek and from Geraldton.
A strong effort is made to ensure there is an equal balance between boys and girls in the boarding school.
New students received a warm Welcome to Country at the start of the school year from Noongar Elder Phillip Walley-Stack.
"We encourage the students to maintain that sense of pride in their culture, we empower them and provide them with a more diverse curriculum and greater resources than they would have access to in a remote community", Tricia McGregor explains.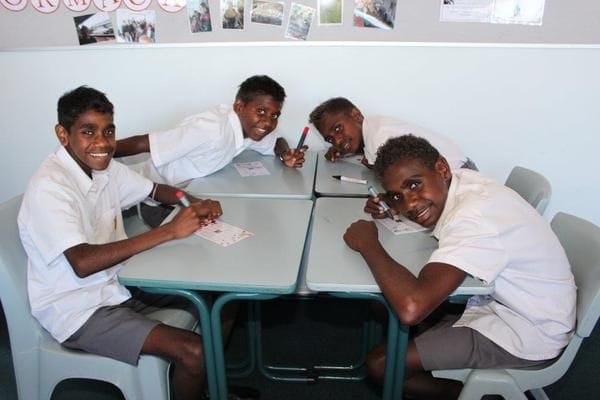 Tricia says the boarding school benefits greatly each year from the arrival of Lasallian Share the Mission volunteers who act as older brothers and sisters to the students.
This year there are three volunteers at the boarding school who were all recent graduates of St Bede's College Mentone- Aleksander Grizelj, Matthew Blake and Dominic Kenny.