Posted by Peter Meers on 28 August 2016
We have many parts in the one body, and all these parts have different functions. In the same way, though we are many, we are one body in union with Christ, and we are all joined to each other as different parts of one body.
(Romans 12: 4-5)

The eyes of most Australians have been glued to their television sets for the past two weeks watching the performance of our athletes at the 2016 Rio De Janeiro Olympic Games. We have had our share of triumphs as well as disappointments. During the Opening Ceremony, a Kenyan athlete, Kipchoge Keino, became the first athlete to receive the new Olympic Laurel award for outstanding achievements in social engagements through sports.

Mr Keino's story is an inspirational one. Born into humble beginnings in Kenya, Mr Keino was raised by an aunt after the death of his parents. His name "Kipchoge" translates into "born near the grain storage shed". As a five-year-old, he would run just over 6 kilometres in his bare feet to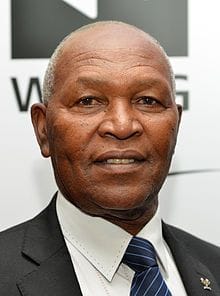 school in the morning, run home for lunch, run back to the school and back home at the end of the school day. He did this everyday until he left school. In other words, he ran close to 28 kilometres every day so that he could go to school!!

After school he joined the Kenyan Police Force before commencing long distance running. In 1965 he broke world records in 1500 metres and 5 000 metres. In 1968, at the Mexico Olympic Games, he collapsed in the 10 000 metre race due to gallstones. He had only had three laps to go and was in the lead. Determined to finish, he continued on after being disqualified for stepping outside the track, and finished the race. A fellow team mate won the race and gained the honour of being the first Kenyan to win an Olympic Gold Medal. Continuing to suffer from crippling gallstone pain, he was determined to race in the 1 500 metres event. On the way to the stadium, his bus was delayed and he was forced to run over 3 kilometres to get to the race in time. He went on to win a Gold Medal. He won a Gold and Silver medal at the following Olympic Games in Munich, Germany.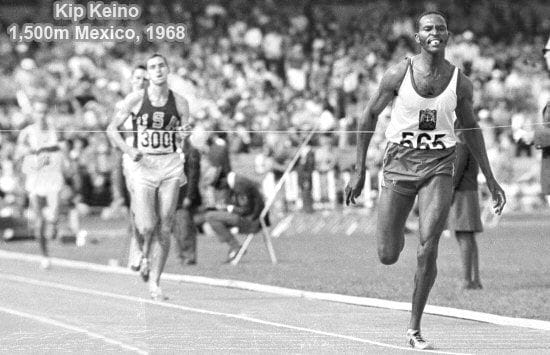 As a policeman, he would come across orphans and would take them into his own home to be cared for. In 2009, he built a primary school near Eldoret in Kenya to support under-privileged kids and to promote elite running. Living in western Kenya, he still runs a charitable organisation for orphans.

Kipchoge Keino is inspiring and an incredibly powerful example of the difference one person can make. In calling upon his audience to support others he made the simple but profound observation, "We came into this world with nothing: We will leave this world with nothing". At the Rio Opening Ceremony, he said,

"Join me and support all the youth of the world to get the basics of humanity: food, shelter and education. Education not only empowers our youth to be better citizens and leaders of the future, but it will also help them make a positive change and a mighty difference."

Keino or "Kip" has lived a life exemplified by service to others, showing courage and not becoming bitter, showing compassion through service and sacrifice and providing hope to countless other human beings. He truly is inspirational and a role model that we could all learn from.
(Courtesy- James Sheahan Catholic High newsletter- Semper Paratus)