As he relaxes over a mug of tea in the staffroom at De La Salle College at Ashfield in Sydney, Br Pat McCarthy reflects back on over half a century as a De La Salle Brother, with lengthy periods spent as a counsellor in Australia and overseas.
His story is a powerful reminder of the rich diversity of the Lasallian Mission in Australia that has extended well beyond the classroom over the past 50 years, thanks to the welfare agency, yourtown, formerly known as BoysTown.
A graduate of St Bede's College at Mentone, Br Pat said he came under the influence of some young De La Salle Brothers in the late 1950s who helped nurture his religious vocation.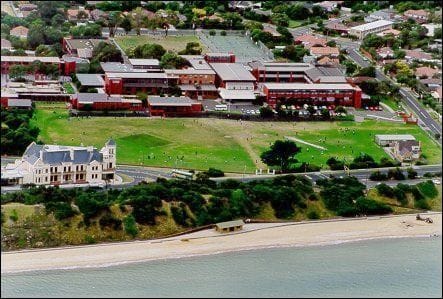 "There was a great group of Brothers at St Bede's who were aged in their 20s at the time- Brothers Quentin O'Halloran, Owen Mason and Cletus Storey", Br Pat explained.
"And I have no doubt that the powerful role modelling from those young Brothers led to three of my classmates at the time also becoming Brothers, including Peter Smyth who is now based in Malvern".
After completing his studies through the novitiate, Br Pat began teaching at a newly established Lasallian school in Sydney- Benilde College- which catered specifically at that time for boys in Years 11 and 12.
"It was a really exciting venture and I once again was very fortunate to have an amazing mentor in Br Bernie Neville who helped me as a first year teacher tackle those early challenges like classroom management, managing group work and so on", he said.
Br Pat said he soon learned that he felt most comfortable working as a pioneer on new projects, rather than merely maintaining the status quo.
It was around the same time that he turned his talents to setting up a Retreat Centre at Cronulla in Sydney which catered specifically for young adults who had graduated from high school.
The venture turned out to be immensely popular in the mid to late 1970s, helping graduates from Catholic schools to continue nurturing their faith well beyond their school years.
It also turned out to be the thesis topic for Br Pat's Master of Education degree through the University of Sydney.
The Melbourne-born Brother went on to work in senior roles at De La Salle College at Malvern, O'Connor Catholic College in Armidale and Oakhill College in Castle Hill.

However he never gained the same satisfaction from administration roles as he did from working directly with students in the classroom, especially those experiencing psychological problems.
It was the then Provincial Br Bill Firman who identified a real talent in Br Pat and encouraged him to undertake counselling studies at the Jesuit-run Santa Clara University in the United States.
Along the way, Br Pat gained some incredible work experience, counselling AIDS patients at San Francisco General Hospital in the late 1980s.
"It had a life-changing impact on me, seeing the tragedy of young men dying in their 20s and 30s because no cure could be found for the illness", he said.
"And I definitely learned more from working with those patients than I had in the decades I had spent before that as a teacher and then a principal in Australia".
His great zeal for helping the disadvantaged then led Br Pat across the Atlantic to counselling drug addicted parents at a family therapy centre in Dublin.
Run by the Daughters of Charity, the centre was located in one of the poorest neighbourhoods in Europe and it had been declared a 'no-go zone' for local police.
"The centre worked hard to stop so many children being taken into state residential care", Br Pat explained.
"And if they had to be taken away from their parents because of abuse or neglect, our aim was to work with the children and the family to reunite them as soon as possible".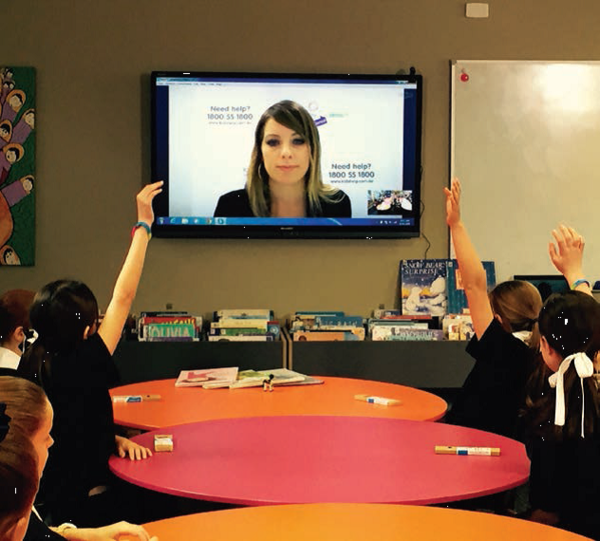 Upon returning to Australia in 1991, Br Pat took on a new challenge which helped transform the Lasallian Mission in the country over coming decades- the establishment of the highly successful Kids Helpline.
Working alongside its pioneer Br Paul Smith, Br Pat helped set up what was then a purely phone counselling service that was confined to taking calls from Queensland.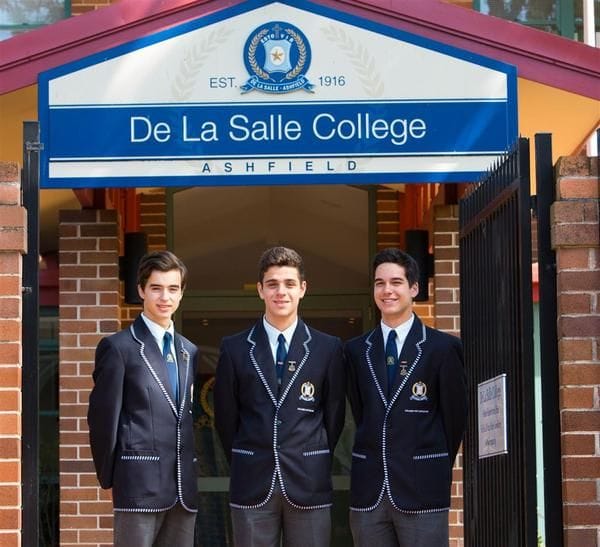 It has since expanded to be an award-winning national service with web counselling available both on an individual and a classroom basis through the Kids Helpline@School program.
"I'll never forget the first day we opened it", Br Pat explained.
"We didn't know if we'd ever get even 100 phone calls, but we received 10 thousand calls on that day in Queensland alone".
"So we quickly trained up another 60 counsellors and Kids Helpline is now one of the greatest works the De La Salle Brothers have been involved in in Australia".
25 years later, Br Pat has turned his attention to helping as a counsellor and spiritual advisor for students and staff at De La Salle Ashfield.
"It's all ultimately about being a good listener and confidant", Br Pat adds.
"In some cases, it involves working with students from troubled backgrounds and I find myself slipping back into the role of big brother to them in that uniquely Lasallian way".
"But we can sometimes lose sight of the stress and demands on teachers and senior staff and it is important to be able to reach out to them as a counsellor at times as well".