A proud graduate of De La Salle Secondary School at Bomana, Br Francis as he is commonly known, has been a committed Lasallian for well over 20 years.
Born in the village of Galeba, near Port Moresby, Br Francis had such fond memories from his time at a Lasallian school that he felt compelled to give back to the Lasallian family in PNG by becoming a Brother.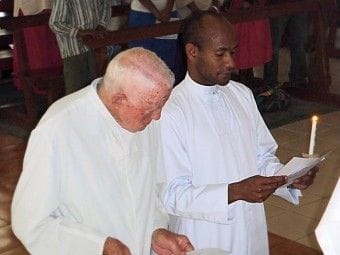 After undertaking novice training in Lipa in the Philippines, he took his initial vows four years ago in a moving ceremony at Bomana, surrounded by family and friends.
His faith journey has been strengthened through being able to contribute back to his old school, particularly in the field of religious education.
Br Francis has also taken an active role over recent years in vocations ministry, helping to inspire young Papua New Guinean men to consider a religious life.
"While the number of Brothers here in the country is relatively small, the impact of the lay partners is very strong, especially across schools and teachers colleges", Br Francis explains.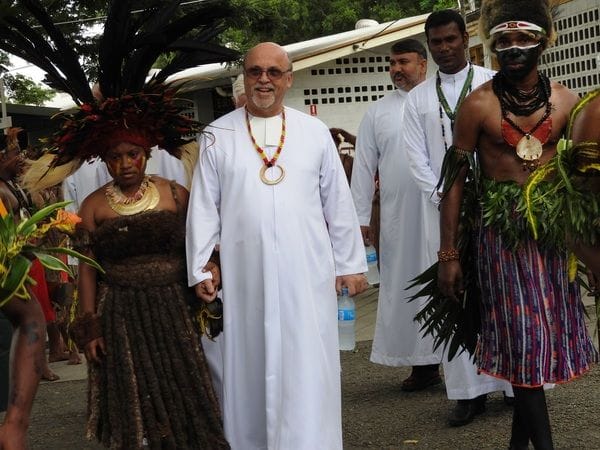 "The lay partners are increasingly taking the lead and showing great initiative as they help to keep the Lasallian mission so vibrant across PNG", he adds.
The tremendous dedication and zeal evident in the Lasallian mission in PNG is particularly strong this year as the country marks 70 continuous years of Lasallian education.
One highlight of the year so far was the recent visit by Superior General Br Robert Schieler to schools and teachers colleges in Port Moresby in what was the first visit by a Superior General to PNG in 30 years.
"Br Bob's visit has helped to awaken the Lasallian charism and spirituality in PNG because he brought that great sense of hope and optimism with him and helped us feel a stronger connection to the global Lasallian family", Br Francis said.