Br Gerald Barrett or "Br Gerry" as he is affectionately known is a familiar face to students at La Salle Catholic College in Bankstown where he has been teaching Maths and Religious Education for over ten years.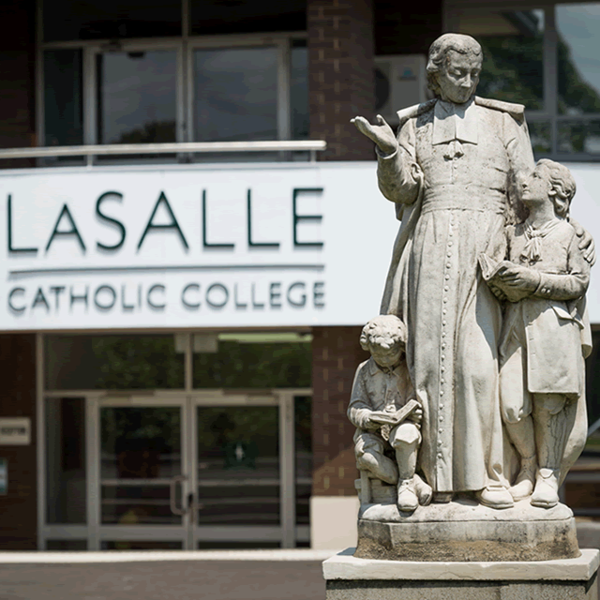 He is currently the only De La Salle Brother working as a full-time teacher in Australia and is also Director of the Brothers community at Bankstown, directly next to the Sydney college.
Br Gerry currently takes three Maths and two Religious Education classes across Years 7-9 where he is known for combining an energetic teaching style with a genuine pastoral approach to the students under his care.
Br Gerry will be joined next year at the school by an Aspirant Kenneth Gan who will also be living in the Brothers' community at Bankstown and working as a Science Teacher at the college.
Like many fellow De La Salle Brothers, Br Gerry said he was inspired to join the order through the positive experiences he had as a student at a Lasallian school.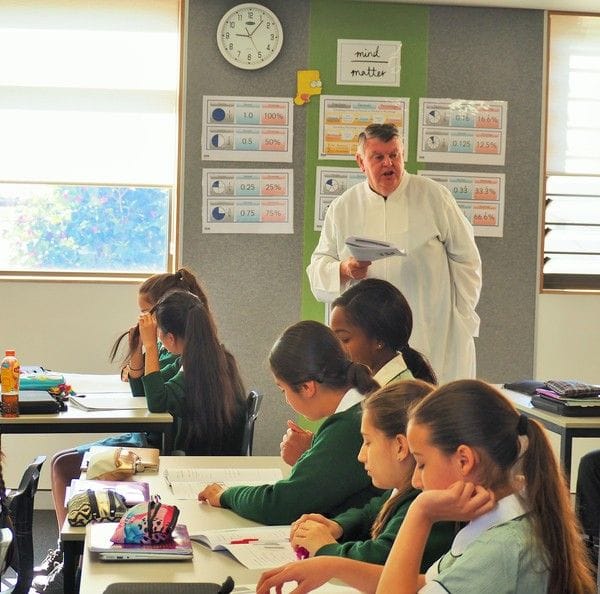 "I went to a Brothers' school in Cootamundra in country New South Wales from primary through to secondary school and I have a lot of fond memories from my time there in the 1960s", Br Gerry explained during a break between classes at Bankstown.
"Br Ambrose Payne taught me for five years in Cootamundra in what was his first school after graduating from the novitiate and remarkably we are now in the same Brothers' community all these years later".
Br Gerry has had a remarkable journey as a De La Salle Brother over the past 46 years, teaching in urban, rural and remote primary and secondary schools across Australia as well as a period as a welfare worker with yourtown in Queensland.
He spent the first 20 years as a De La Salle Brother working in primary schools, including a life-changing four years as Principal of the Holy Rosary School in Derby in Western Australia's remote Kimberley region.
"What stood out to me most from that whole experience was the great sense of community, family and kinship in Indigenous communities", Br Gerry explained.
"As Principal of the school, I used to farewell all the students at the front gate each day and one of the Year 2 boys noticed I looked a bit down one day and came up and sat on the bench next to me and wanted to talk to me".
"And he asked me- 'Br Gerry are you sad?' I told him I was after my father died and he said to me- 'It's okay-you have us".
"And that just reflected so well that Indigenous perspective on family and that once you come to appreciate that fully, you will never walk alone".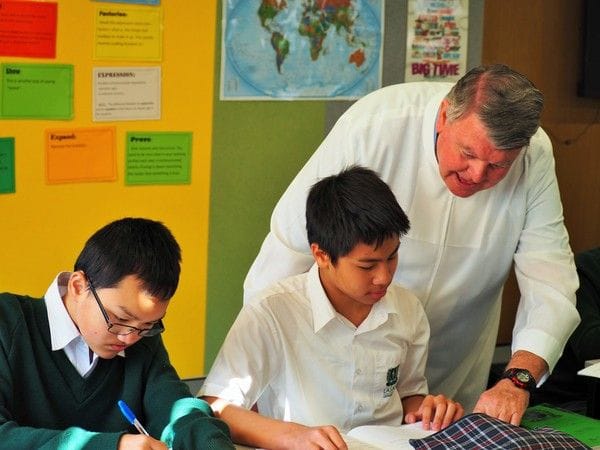 Br Gerry said he has gained a great deal of personal satisfaction from working with the disadvantaged, including a year spent as a counsellor assisting troubled youth in Beaudesert in Queensland.
"It was through that work with what was then known as BoysTown, but is now yourtown, that I came to appreciate what being a Big Brother in the Lasallian tradition is all about", he said.
"A lot of the young men I was working with were struggling with mental health problems and you could see how grateful they were just to have a companion there playing a game of snooker with them at the youth centre".
Br Gerry has seen first hand the changing nature of the Lasallian mission over the past 40 years as Lasallian Partners take on greater positions of leadership in the global family.
"And I continue to be inspired by the commitment and zeal in the mission, particularly through the volunteer projects that many Young Lasallians are involved in both in Australia and abroad as we work together to keep the charism vibrant and alive for future generations".