De La Salle College Malvern alumni Br Paul Toohey has had a remarkable journey since he entered religious life in the early 1970s.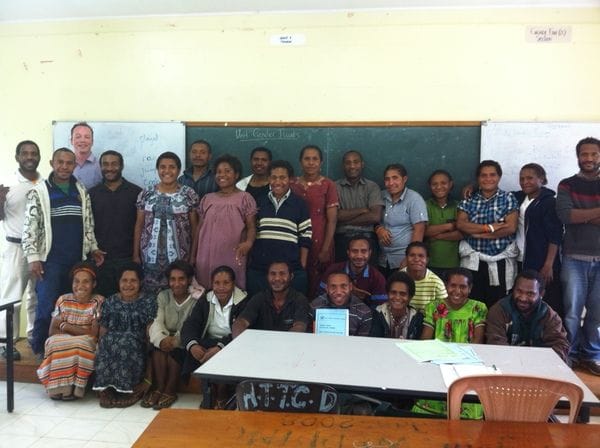 From training primary school teachers in the remote Highlands region of Papua New Guinea through to training new De La Salle Brothers in the Philippines, Br Paul has influenced thousands of Lasallians, encouraging them to make the most of their unique skills and talents.
"And what I probably enjoyed the most was seeing first hand how appreciative the students and trainee teachers were in PNG where they have to make do with very limited resources, but never lose their enthusiasm for the Lasallian mission", Br Paul explained.
The Melbourne-born Brother returned to his old school earlier this year after working for eight years as a religious education lecturer at the Holy Trinity Teachers College in Mount Hagen.
Br Paul was responsible for training thousands of primary teachers as they prepared to embark on careers in some of the most remote provinces of Papua New Guinea.
"I came away inspired by their commitment in making their own teaching resources and I would always encourage them to have a teaching aide with them in every lesson, whether it be a poster or some other written resource to sustain the students' attention", he said.
"I was able to draw here upon the inspiration of the Ecuadorian De La Salle Brother, St Miguel who was such a remarkable teacher because he never became complacent and would constantly adapt his lesson content to ensure his lessons were engaging for the students under his care".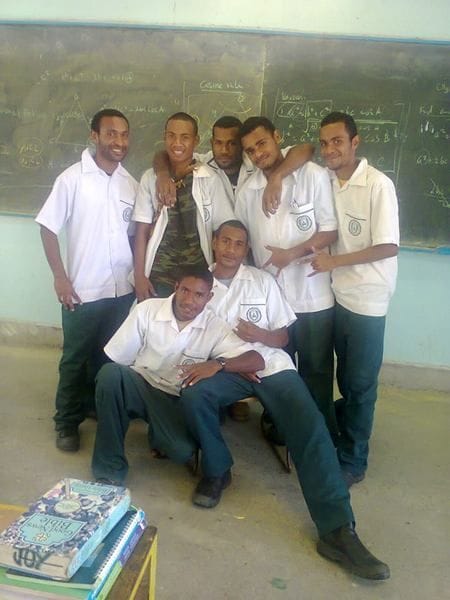 Br Paul has taught in a remarkably diverse range of schools from the urban centres of Sydney and Melbourne through to rural settings in New Zealand and Papua New Guinea.
He spent six years in the 1990s in Bomana and Mainohana as a religious education teacher and a novice master, responsible for training new De La Salle Brothers in PNG.
"What I've definitely learned from my work as a Brother throughout the decades is that you can find students in critical need of our support in every place you go and that disadvantage extends well beyond wealth to cover psychological and emotional disadvantage as well", he explained.
"And as Lasallian partners increasingly take up leadership roles across our schools and workplaces, the De La Salle Brothers must never lose sight of our role in animating the mission and passing on the Lasallian charism to new generations".