As a Religious Education Teacher at De La Salle College Mangere, Mrs Blossom Fernandes sees herself very much as a role model, promoting strong values to students from a wide diversity of religious backgrounds.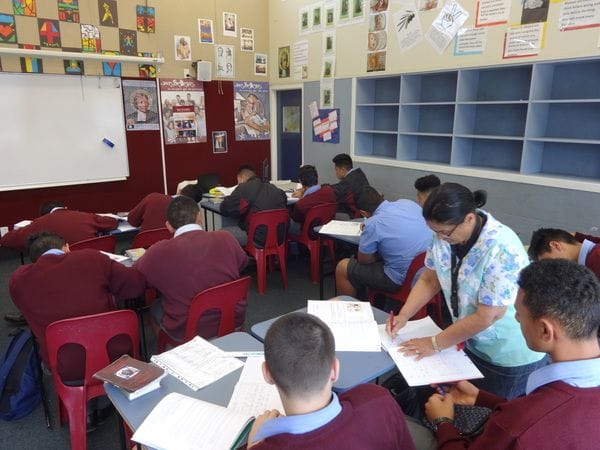 The Auckland all boys school boasts an enrolment of over 1000 students, most of whom come from the local Maori and Pasifiker community, including many students from non Catholic backgrounds or some from no faith background at all.
Having started her teaching career in a public school in India nearly 40 years ago, Mrs Fernandes brought a strong inclusive approach to teaching with her when she began working at De La Salle Mangere eight years ago.
"Through public schools I taught many Hindu students in the Indian city of Goa and then I found my home in Catholic education, working at a Salesian school there for 27 years", she explained after a busy day of teaching at Mangere.
"Once my husband and I decided to settle in New Zealand, the Provincial of the Salesian Order in India took me aside and recommended I look out for a Lasallian school over here because he knew I would be well suited to a fellow teaching charism".
Like our own Founder, St John Baptist de la Salle, the Founder of the Salesians, St Don Bosco was a committed educator who focused his work on assisting disadvantaged youth in Italy in the 19th century.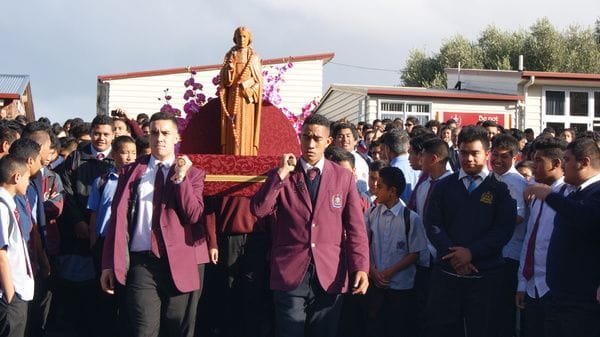 "When we settled in Auckland and started going to Mass, it took some time before I noticed an advertisement in the parish newsletter for long-term relief teachers at De La Salle College Mangere and I took up the advice of the Salesian Provincial in India and immediately applied", Mrs Fernandes said with a chuckle.
As a qualified teacher across English, History and Religious Education, Mrs Fernandes had a busy workload and she was pleased to be able to focus solely on Religious Education once a full-time opportunity came up in 2010.
"What I particularly love here at Mangere is the emphasis upon service projects as part of the religious education curriculum, whether that is through Young Vinnies, a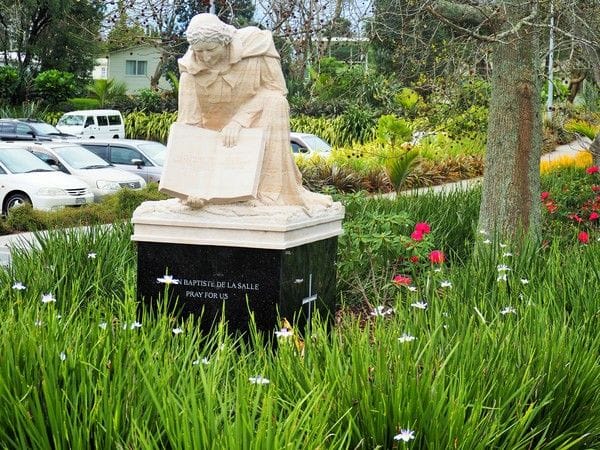 Food Bank for the homeless or visits to aged care homes in Auckland", she added.
Her affection for the Lasallian charism has deepened over the past eight years and Mrs Fernandes is now keen on pursuing further formation programs in New Zealand and abroad.
"It would be great to expand what we can offer here beyond the Lasallian Heritage program and it is wonderful to see how the Buttimer program in the United States has really enhanced the work of our Lasallian Principals and other senior staff in New Zealand and hopefully we can build upon these opportunities over coming years".