Samoan-born Marist nun, Sr Iulia Pua sees her role as far more than just a Religious Education teacher at De La Salle College, Mangere East in Auckland.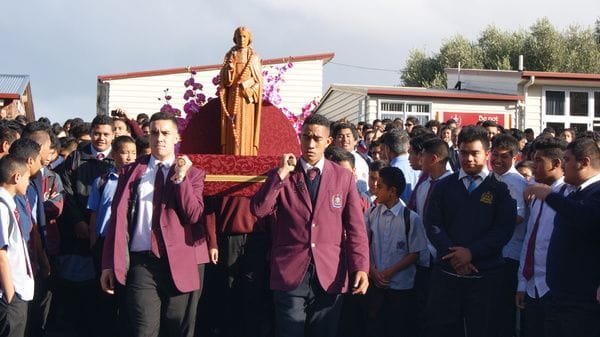 "It's all about instilling strong values in the boys under my care, so that they go on to become good citizens, good husbands and fathers who respect others around them, especially their families", Sr Iulia explains after a busy week teaching students across Years 8-12 at the college.
Educated at Marist College at Mount Albert in Auckland, Sr Iulia has been a Marist nun for 28 years and came into her current role seven years ago at Mangere after initially working at one of its feeder primary schools in South Auckland.
"I was teaching at St John's Primary School in Otara and many of the boys go on to De La Salle Mangere from there", she said.
"I was also actively involved through pastoral work with the Maori and Pasifika communities in the area, so I felt very much at home at Mangere".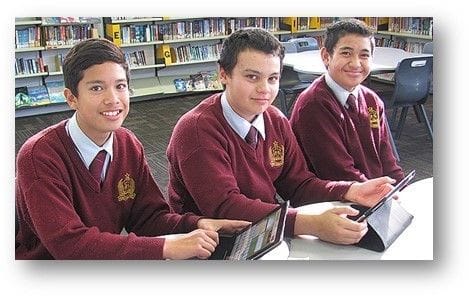 Sr Iulia said one of the greatest challenges she has faced has been in adapting the curriculum to suit the needs of large numbers of students from a non English speaking background.
"Sometimes as a teacher in this setting, you need to present more content through audio-visual formats, through video and music, rather than through the purely written form", she said.
Over the years she has taught at De La Salle College Mangere, Sr Iulia has developed a close affinity with the Lasallian charism, especially with the writings of St John Baptist de la Salle.
"What stands out to me the most from this are the twelve virtues of the good teacher that De La Salle wrote about and which are still so relevant in the modern classrooms of today", she said.
Sr Iulia said she gains greatest satisfaction from seeing students she has taught at Mangere go on to be men of strong faith who make valuable contributions to the local community.
"I always encourage them to aim for academic excellence and to live out their faith wherever their life leads them after leaving school".