Since arriving at St Michael's College in Adelaide, Passionist nun and social worker Sr Nithya Rayappan has offered comfort and touched the hearts of countless students undergoing grief or trauma in their personal lives.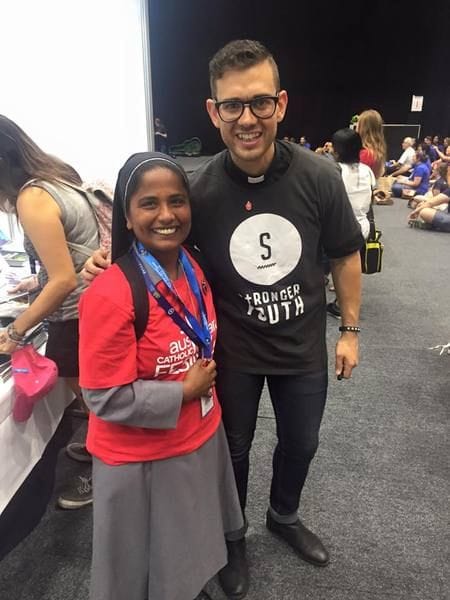 In a school with a growing student enrolment of 1500 pupils, Sr Nithya has helped many pupils cope with the loss of close family members in her role as Pastoral Support Worker.
She has helped to not only counsel them through these life-changing events, but also arrange funeral liturgies for their families.
Her work as has also extended to the sacramental program at St Michael's College, helping primary students prepare for their confirmation and offering spiritual direction to Year 12 students on their retreats.
"In many ways, the students have helped me grow in my faith, more than I have been able to help them", explains Sr Nithya with a smile.
Born in the Indian state of Tamil Nadu, Sr Nithya has travelled widely around the globe and holds a Masters degree in Psychology after undertaking studies at the Salesian Pontifical University in Rome.
She is one of only five Passionist Sisters in Adelaide, all of whom are involved in similar ministries in parishes and schools.
The Sisters were founded in 1815 in Italy, but they have a much shorter history in Australia which only began in 2000.
"I feel very much at home with the Lasallians because we both have a strong commitment to education and we also link that to those core notions of faith, service and community", Sr Nithya explains.
Sr Nithya has been a familiar face at many Young Lasallian events including last year's District Conference in Melbourne and she has a particularly strong passion and zeal for working with young people.
"I am also very grateful for the strong support I've received for my work at St Michael's College, especially from the Principal John Foley", she adds.