Posted by Br Bill Firman on 23 November 2016
There is an idiom sometimes used in English, 'At Sixes and Sevens'. It is not clear where it comes but one internet site suggests 'The phrase was originally "to set on six and seven" and is thought to have derived in the 14th century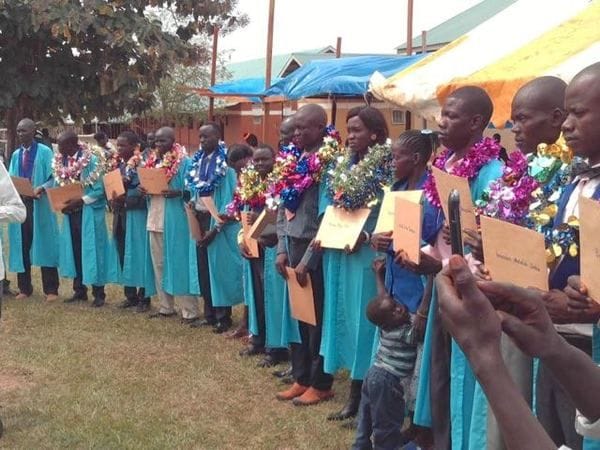 from the game of dice. The meaning then was "to carelessly risk one's entire fortune"'. That same site asserts that the meaning of the idiom today is 'A state of confusion and disorder, or of disagreement between parties'.

South Sudan, unfortunately, can aptly be described as 'at sixes and sevens'. It is a resource rich country with plenty of arable land, water and oil, but the potential prosperity has been squandered in disagreements between tribal leaders creating confusion and disorder. The hopeful, optimistic people at the time of independence have been reduced to a people living in fear of losing what little they have left. Many are hungry. Literally millions have been displaced from their homes, driven away by violent intrusions and attacks by their own army and so called security forces.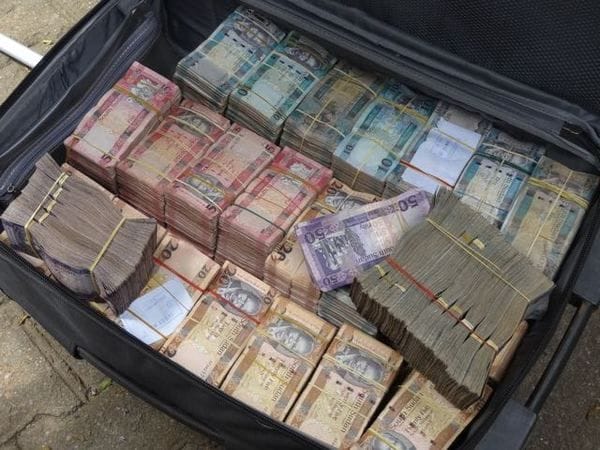 The currency is now trading at USD 1 = SSP 90. At this time last year, it was USD1 = SSP13. The currency has been devalued so much the bank note denominations no longer match the prices one must pay for goods. The largest note is SSP 100 equivalent to USD1.20. So, as you can imagine, we sometimes need to carry bulky wads of money. Br Denis went last week to purchase airlines tickets for students and staff travelling home. He took with him a large suitcase, weighing 24 kilos, full of money and a backpack - also full of money. I photographed him leaving the house looking like any airline passenger.

Although the South Sudanese Pound has been devalued so much, the wages paid by the Government have not increased. In fact, many employees have been left unpaid, including the soldiers. So they take what they can to survive Even the Good Shepherd Peace Centre, opened last month, was attacked by intruders and the people following the first programme there were robbed at gunpoint. No-one was hurt and the programmes in the Centre have continued very successfully since then. The incongrous 'welcoming committee', however, a group of soldiers now based just outside the gate of the Peace Centre, indicates that South Sudan is indeed at sixes and sevens.

Last week, 26 new teachers graduated from our Solidarity Teacher Training College in Yambio a mixture of persons from many different tribal groups who have lived and studied together for two years. This week, 20 nurses and 11 midwives will graduate from our Health Training Institute in Wau after three years - proving it is possible to overcome ethnic tensions. Of course, in the back of the minds of all of us, are such incidents as the one that closed the Kajo-Keji Health Training Institute. Part of the official statement issued by the Principal stated:
'We regret to inform you that Kajo-Keji Health Training Institute was attacked by unknown gun men at mid morning on 21st September 2016 while students were sitting for examinations. Two students were shot dead, one injured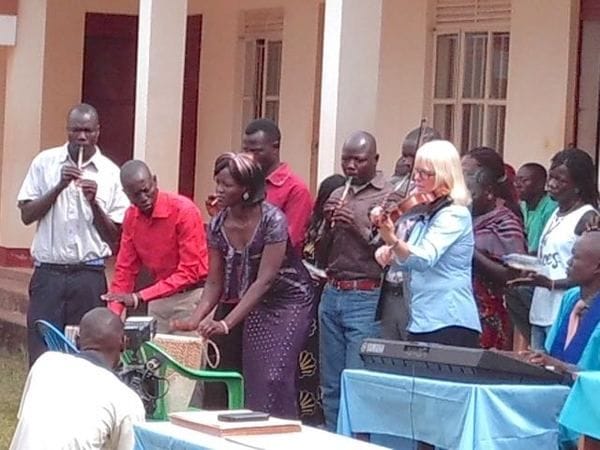 and they looted students' personal belongings and many are left helpless with no money. The unknown gunmen emerged from the bush and also re-entered the bush after the attacks A decision has been reached with consultation from Ministry of Health, Director General of Training and Professional Development, to temporary close the institute till January 2017 effective this week.'

So what do we do? Learn to live with it and not be deterred from our purpose. One of our biggest concerns is the safety of our students. We have over more than 200 hundred in residence, a responsibility that weighs heavily on the College Principals and their staff members. The 57 new graduates, so proud of their achievements, justify the risk. They are important additions to the skilled professionals we have already trained and will be ambassadors for peace and reconciliation.

Of course, we are improving security wherever we can and we don't take unnecessary risks. We are now learning to live behind concrete walls with razor wire on top, something we have never needed before. It used to be pleasant, and very cheap, to go out for an evening meal; but we no longer go out at night. We are not at sixes and sevens but are united in our mission to assist a people who are.