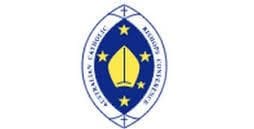 As Australians prepare to cast their votes in a federal election on 2 July, the nation's Catholic Bishops have released a joint statement calling on both sides of politics to consider the needs of the disadvantaged and marginalised in their policy platforms.
In a statement entitled "A Vote for the Voiceless", the Australian Catholic Bishops Conference has warned political parties to heed concerns from Pope Francis about making the economy a kind of false god in which event human beings have to be sacrificed.
"This leads to what the Pope has called the throwaway culture", the statement emphasises.
The Bishops warn the people who risk being discarded in this throwaway culture include refugees and asylum seekers, Indigenous peoples, the survivors of sexual abuse, the elderly, those suffering family violence and those suffering addiction.
"The voices of the thrown away people will not be heard in the long and rowdy campaign and their faces will not be seen in all the advertising", it adds.
"Yet unless their voices are somehow heard and their faces seen, we will not have a truly human society in which economic management serves human beings rather than the other way around".
"There are others in our community, near and far, whose voices are unheard, whose faces are unseen. They are seen as politically irrelevant."
"They will not decide any marginal seats or determine the result of the election. Yet any society is ultimately judged not on how well it manages the economy but on how it treats the thrown-away people".
The Catholic Bishops have also called on voters to reflect upon the importance of protecting the natural environment, drawing upon Pope Francis' concerns about the earth crying out for justice at this time.
"We hope that this campaign-for Christians at least and especially for Christian politicians- will be a time not of spin and bombast but a time of wise and true speaking that comes from deep and humble listening", the statement adds.
"Then our vote may be a vote in favour of a community where no-one is thrown away, where all the voices are heard and all the faces seen".