Posted by Mr Martyn Namorong on 15 November 2016
We're just beginning to see the horse trading surrounding the appointment of Papua New Guinea's next Governor General.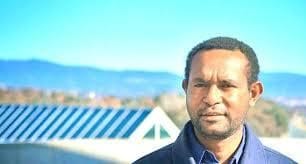 If it was up to me, my former high school principal Mrs Ove would occupy that distinguished position.
To me the post of Governor-General is or should be - Papua New Guinea personified.
Mrs Ove is principal of Jubilee Catholic Secondary School (conflict of interest declaration: I went to Jubilee).
And Mrs Ove represents the best of Papua New Guinea's values.
First of all, our Christian faith. However flawed many people may be as Christians, there are fellow Papua New Guineans like Mrs Ove who remain the salt of the earth.
The kind of Christianity that Mrs Ove and Jubilee Chaplain Fr John Glynn have shown young Papua New Guineans tries to respond to the question Cain asked God when God asked about Abel, "Am I my brother's keeper"?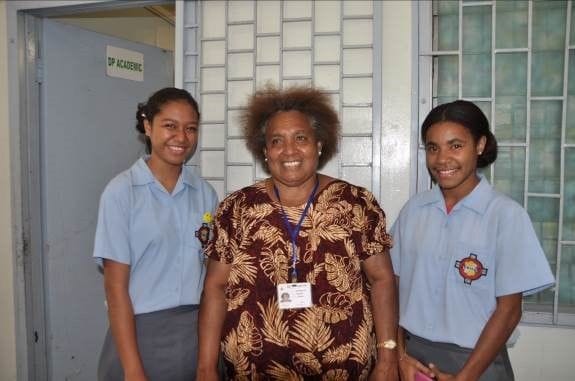 The core Lasallian values of faith, community and service also respond to that question. It is a question that every citizen in PNG needs to reflect on: "Are we our brothers and sisters keepers?"
The Christian response to this is, yes, in two ways: not to commit acts of hostility against one another and to exhibit love toward each other.
Second, Papua New Guinea's ideals of an egalitarian society hinge upon the principle that we are our sisters and brothers keepers. In many ways egalitarianism is only possible if the next generation is empowered to equitably participate in all aspects of societal activities and nation-building.
And third, our culture, which is increasingly difficult to define as it is inevitably fluid and progressive. I don't think PNG culture is set in stone and Mrs Ove helped me navigate this fluidity of Melanesian culture and the identity crisis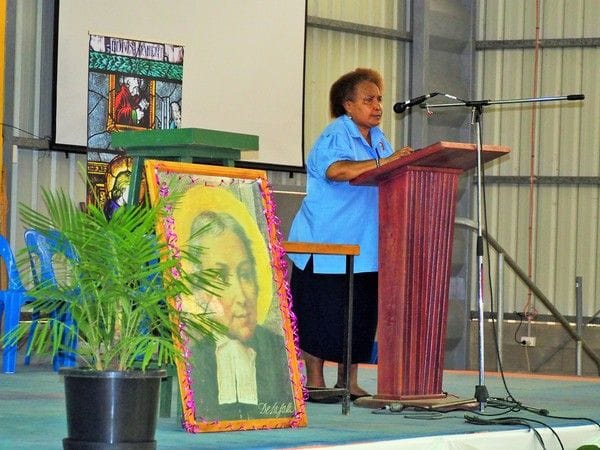 of having parents from different parts of PNG.
Over the past decades, the office of Governor-General has lost its value just as executive government has lost its legitimacy. The Governor-General is supposed to be a mirror which the executive government looks into and asks, "Should we be making my country sign this document?"
Men of no dignity or self-respect have made Governors-General sign unjust and dodgy documents simply because these men had zero respect for our country.
The French king Louis XIV (The Sun King) famously referred to himself as the embodiment of the French State. L'etat c'est et moi - I am the State.
The Governor-General is the Independent State of Papua New Guinea symbolised in human form. Just as the flag and coat of arms are symbolic manifestations of the concept of the nation state that is Papua New Guinea.
And I can't see any better manifestation of that nation state than my former principal Mrs Ove.