De La Salle College Ashfield has hosted an awards night for over 130 teachers and other school staff, recognising their long-term contribution to Lasallian education across eight Sydney schools.
Awards were given to staff members marking ten and twenty years service across De La Salle Ashfield, Casimir College in Marrickville, Holy Spirit College in Lakemba, De La Salle Colleges at Caringbah and Cronulla, De La Salle College Revesby, La Salle College Bankstown and Oakhill College in Castle Hill.
Special thanks to the hospitality students and staff at De La Salle Ashfield for the excellent catering that was provided on the night.
Prior to the awards ceremony, Lasallians gathered for an End of Year Mass at St Vincent's Church in Ashfield, which was celebrated by Fr Alan Gibson, Fr Paul Maunder and Fr Aloysius Rego.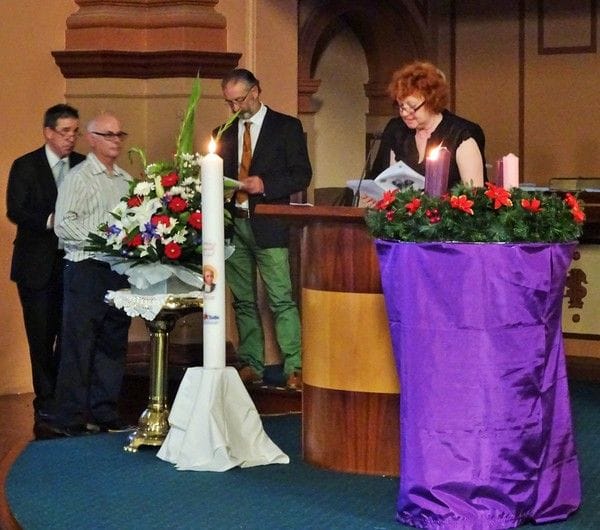 Staff members from the Lasallian schools were all involved in the mass through contributions to music, readings and prayers.
Brother Visitor David Hawke delivered a memorable homily, reflecting on what it means to be a Lasallian in schools today and honouring the contribution made by staff members in promoting Lasallian values in the classroom.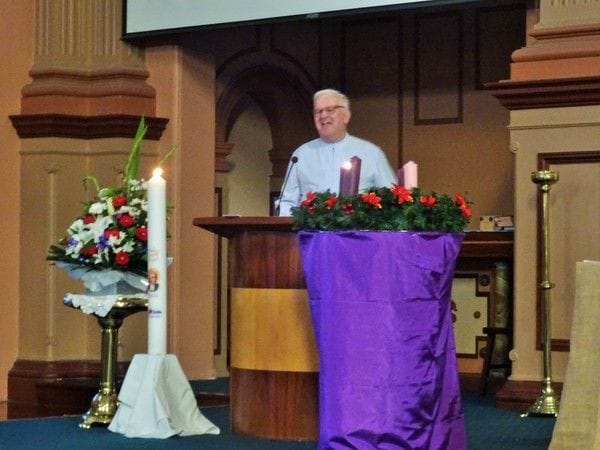 The mass and awards ceremony marked the end of a memorable year for Lasallian schools and youth ministry programs in Sydney, including a highly successful Encounter Day at Casimir College last month.