St Bede's College Mentone has hosted an End of Year Mass and Awards Night to honour nine Young Lasallians who have made a remarkable contribution in the lives of the marginalised and the disadvantaged this year through the Share the Mission program.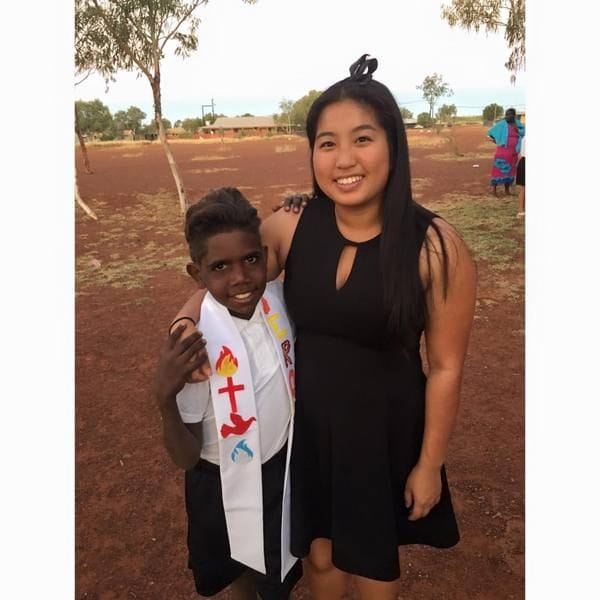 Now in its 13th year, the program provides volunteers with a unique opportunity to work in a variety of roles in Lasallian schools serving some of Australia and New Zealand's most disadvantaged communities.
From coaching rugby, soccer and swimming through to leading excursions and weekend day trips for boarding school students, the Share the Mission volunteers have put into practice the Lasallian traditions of faith, service and community through their placements this year in Perth, Balgo Hills and Auckland.
Brother Visitor David Hawke and the Executive Director of the Lasallian Mission Council Mr Merv McCormack have presented the volunteers with awards in recognition of their work this year.
Their journey began in January when they underwent a week-long induction program in Sydney covering their roles as Lasallian volunteers, the importance of prayer and reflection and child protection legislation.
This year's Share the Mission volunteers included four recent graduates from St Bede's College, two from Oakhill College in Sydney and two from De La Salle College Mangere in Auckland.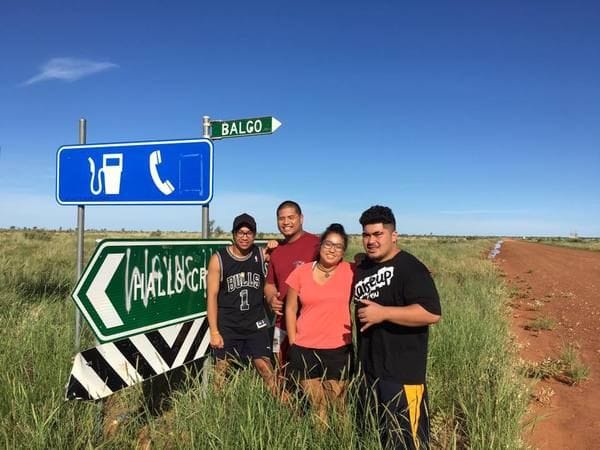 The two Mangere alumni, Reginald Samuelu and Scott Lealaisalnoa started the year somewhat anxious about facing snakes and spiders in the remote Indigenous community of Balgo Hills in the Kimberley region of Western Australia.
But they quickly settled in at Balgo, engaging enthusiastically with the local community in a variety of ways, including through sports programs at Luurnpa Catholic School.
Alongside them at Balgo were two Oakhill College alumni, Meryla Lowther and Sidney Chan who also took up roles as sporting coaches and teachers' assistants as well as acting as sponsors to local students during their confirmation ceremony in July.
For Merlya, it was her second year as a Share the Mission volunteer after providing invaluable support to Indigenous students at La Salle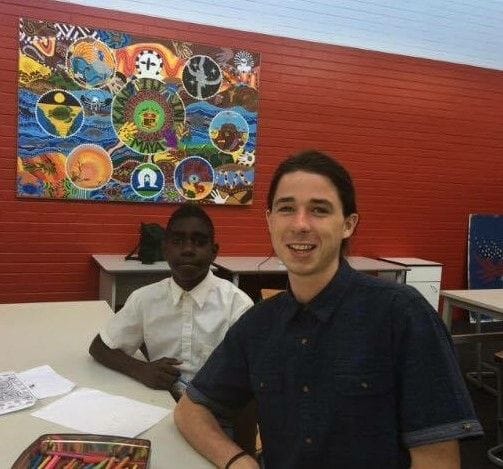 College in Perth in 2015.
Also in Western Australia, three St Bede's graduates, Aleksander Grizelj, Matthew Blake and Dominic Kenny provided critical support this year to Indigenous students from remote communities who are boarders at La Salle College in Perth.
They have made a strong contribution as teachers' assistants and helping out with school excursions, socials and weekend trips.
And in Auckland, another St Bede's graduate Adam Heaton and La Salle College Middle Swan alumni Jake Taylor helped as teachers' assistants and rugby coaches at De La Sale College Mangere.
All Lasallians across our District can draw inspiration from such a committed group of young volunteers who have all in their unique ways made a lasting impact on the communities they have served this year.
You can find more information about the Share the Mission program here