La Salle College Middle Swan has continued its strong engagement with the Indigenous community at Balgo Hills in Western Australia's Kimberley region through a life-changing immersion visit to the area by senior students.
21 students, accompanied by six staff members undertook the recent trip, making new friendships in the local community over fun activities including basketball, football, swimming and bushwalking.
There was also a strong spiritual dimension to the immersion experience as students attended Mass regularly with the Balgo community, listening to the Elders singing hymns and psalms in their native tongue.
"The students hit the ground running and completely immersed themselves in the culture of Balgo", explained Christian Service Learning Coordinator and Lasallian Youth Minister at La Salle College, Stephen Beirouti.
"They did all they could to be of service to the community and have returned changed young men and women".
Year 11 La Salle student Zoe Ogilvie has captured some of the key highlights from the visit in a video clip.
Through La Salle Boarding, the coeducational Perth school works closely with Indigenous Elders from communities such as Balgo Hills to offer 40 places each year to students from Years 8-12.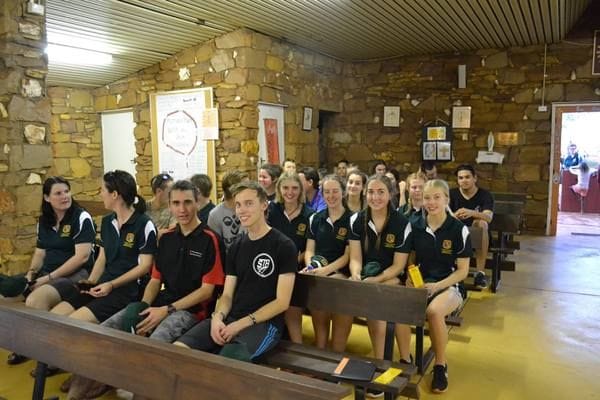 The program has been running for over ten years with 22 students from remote Indigenous communities across the Kimberley and Pilbara regions boarding at Middle Swan.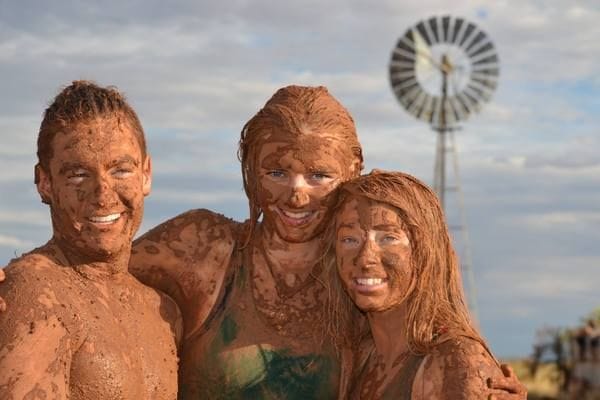 The Lasallians have had a strong, historic connection to Balgo Hills which stretches back to 1984 when the De La Salle Brothers helped establish the Luurnpa Catholic School.
The Lasallians have had a proud tradition of working closely with Indigenous Elders to provide primary and secondary education to generations of students in the remote community.
The Brothers also established the Kutungka Trade Training Centre in Balgo, providing strong pathways to employment through vocational education programs targeted at the needs of the local community.