The Beyond the Borders Initiatives are Lasallian international outreach programs, designed to serve the most vulnerable communities throughout the world.
This month has been dedicated to the Lasallian Beyond the Borders Initiative:LA SALLE TECHNICAL COLLEGE
Context
La Salle Technical College was established in 1973 by the De La Salle Brothers in Hohola, National Capital District of Papua New Guinea. It was originally named La Salle Hohola Youth Development Centre, and then changed its name in 2016. Officially recognized as a technical college in 2015, the school offers Grade 9 and 10 Academic studies and Technical and Vocational Education like Carpentry, Electro-technology, and Metal Fabrication. Currently, the College has 34 teaching staff and 24 Ancillary Staff. The total number of students is 750.
The students
La Salle Technical College was established to cater to the poorest students of Port Moresby. The main source of enrollment are students who are unable to continue their studies in registered Secondary or High Schools due to family and personal problems, or those students who have not been selected for High School. The College, since it commenced, has aimed to provide youth at risk of socio-educational exclusion with the chance to learn academic and trade skills, in order to enhance their employability and improve their standard of living. La Salle Technical College's efforts have paid off with between 87% to 92% of graduates securing employment each year with reputable organizations or companies.
Watch the video to hear from a student explaining why the school is important for her!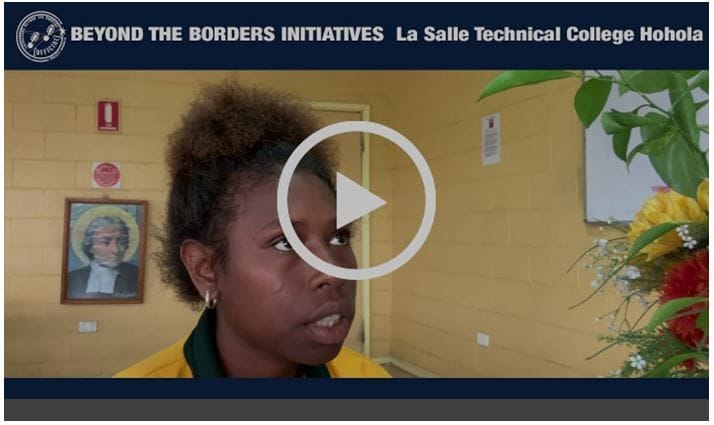 You can help us bring life-changing education to these students!