Posted by Michael Kenny on 12 July 2016
The Bishop of the Diocese of Bereina, the Most Reverend Rochus Josef Tatamai has paid tribute to the remarkable contribution generations of Lasallian teachers have made to the success of Catholic education in Papua New Guinea.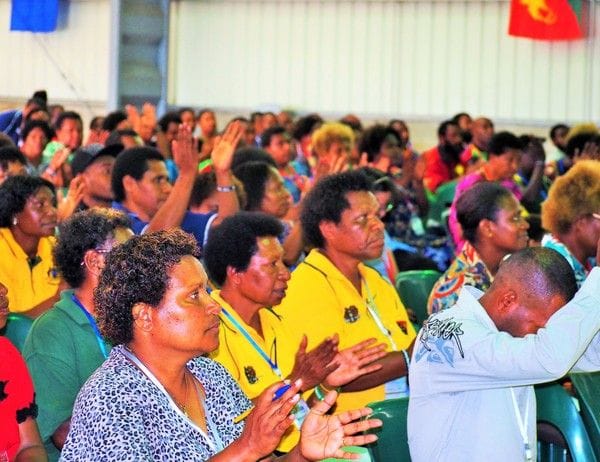 Bishop Rochus was a keynote speaker at the National Lasallian Teachers Gathering which has brought together 230 teachers and principals from around the country for a four day conference at La Salle Technical College in Hohola.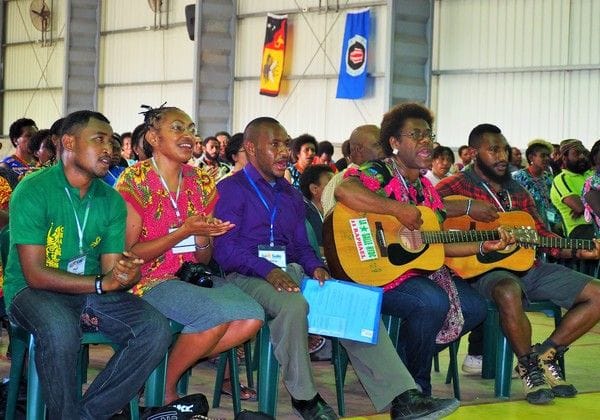 While the conference is held once every three years, this year's event was particularly significant because 2016 marks the 70th anniversary of continuous Lasallian education in PNG.
In his keynote address, Bishop Rochus reflected upon the importance of the current Jubilee Year of Mercy, as declared by Pope Francis, in their lives as teachers.
"As educators, you are called to be beacons of mercy and compassion", Bishop Rochus told the gathering.
"And mercy is linked to that key quality of empathy- that ability to put oneself into another person's shoes and make space for them in our hearts."
A Missionary of the Sacred Heart, Bishop Rochus has led the Diocese of Bereina for nearly ten years.
He told the teachers gathering at Hohola that they were very fortunate to be part of the Lasallian charism, given the way it has fundamentally shaped the direction of school education over recent centuries.
"And it is therefore critical that laypeople who choose to become Lasallians recognise it as more than simply a club that you belong to and reap the benefits from that, but rather that you see your spirituality as having a pivotal role to play in the broader mission of the Catholic Church in PNG", Bishop Rochus added.
"I believe we can never afford to be complacent and that your prayer, 'Live Jesus in our hearts' should go further to include 'Be Alive in Christ', to ensure that we take an active role in fighting modern day injustices such as corruption".
The Bishop's address was well received by the De La Salle Brothers and Lasallian partners at the gathering and it helped trigger a lot of discussion at the workshops which followed it.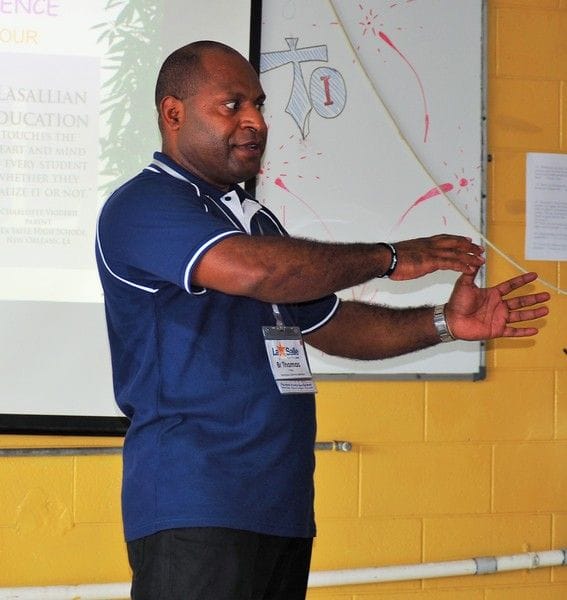 PNG-born De La Salle Brother Thomas Yapo led a workshop on Lasallian leadership which drew upon lessons from St La Salle's life and through group discussions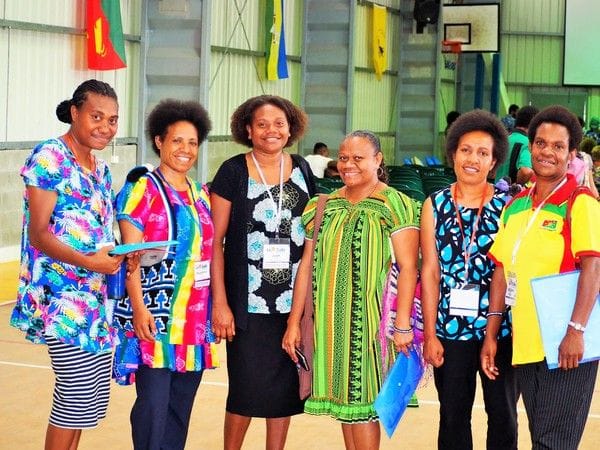 , participants were asked to directly apply these lessons to their day to day work as teachers.
The Coordinator of the La Salle Remote Schools Support Service, Ms Schola Manembe also delivered a memorable workshop which looked at how primary teachers can deliver engaging lessons with limited resources.
Ms Manembe showed a team of teachers and student teachers how to run activities such as multiplication bingo which helps improve students' numeracy skills with just a piece of paper, a pen and a set of dice.
Former Sydney Lasallian school principal Mr Gary Burrows used role play exercises to demonstrate the effectiveness of the restorative justice practices he introduced at De La Salle College Caringbah, which he had outlined in a keynote address on Monday.
The model draws heavily upon the Lasallian principles of correction rather than punishment to tackle student misbehaviour and it has become common practice across Catholic schools in the Archdiocese of Sydney.
It was a message which resonated strongly with many of the PNG teachers at the gathering, looking for more effective ways to reduce behavioural problems in the classroom.
For many of the teachers attending the Hohola Gathering, their vocation as Lasallian teachers is made more challenging by the fact they are working in government schools where there is far less teaching time devoted to religious education.
English teacher, Mrs Grace Wrakia taught for 12 years at Rosary Secondary School in Kondiu, before shifting to Goroka Secondary School in the Eastern Highlands region.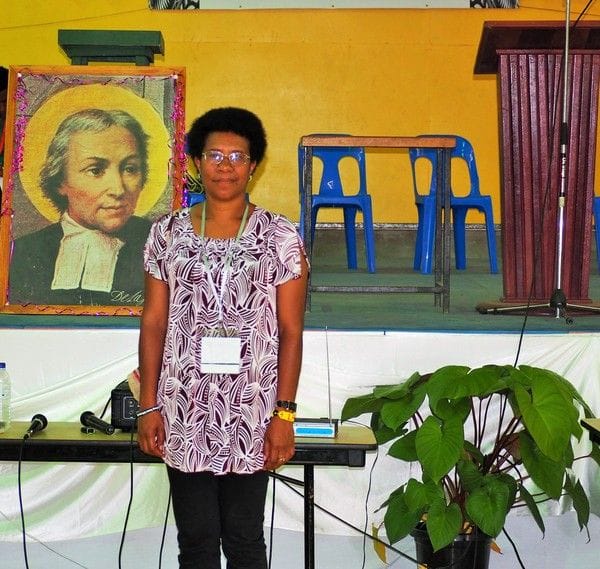 She believes many students need additional resources and expertise to help in the teaching of English across PNG, where it may be their second or third language.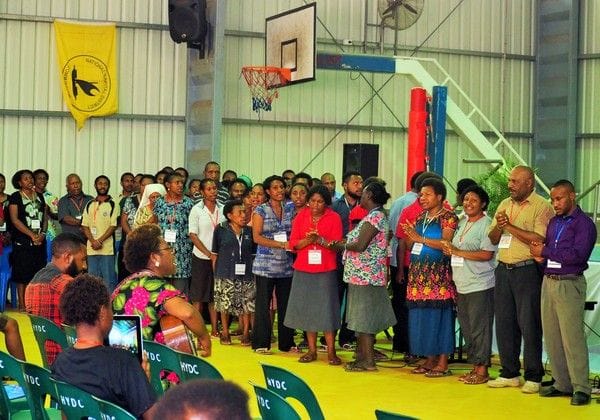 Ms Wrakia believes one effective way of addressing this could be through the Twinning project which will open up potential teacher exchanges and professional development opportunities for teachers in Australia, New Zealand and Papua New Guinea.
"Teacher exchanges will help strengthen our motivation to succeed and help us realise that we are by no means alone as Lasallian teachers", Ms Wrakia explained.
"Someone can come in with a different approach and we can all learn from each other and I believe that exchange can only help to grow and nourish the Lasllian family in the years ahead".
That is a view shared by the Deputy Principal (Academic) at La Salle Technical College, Ms Louisa Opu who has worked in Lasallian schools in PNG for over 13 years.
As a graduate of Mainohana Catholic Secondary School, Ms Opu had such a positive experience as a student in a Lasallian school that she wanted to contribute back as a teacher after completing her studies at the University of Goroka.
She has done so both as a Lasallian facilitator at her old school and through playing a pivotal role in leading Lasallian formation programs for PNG teachers.
It is through her work on the Papua New Guinea Mission Action Committee that Ms Opu has deepened her commitment to Twinning in our District.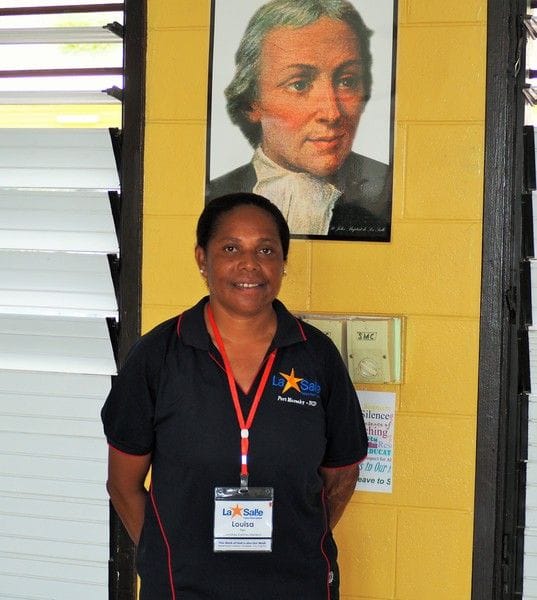 She sees significant long term benefits in Australian and New Zealand teachers helping to provide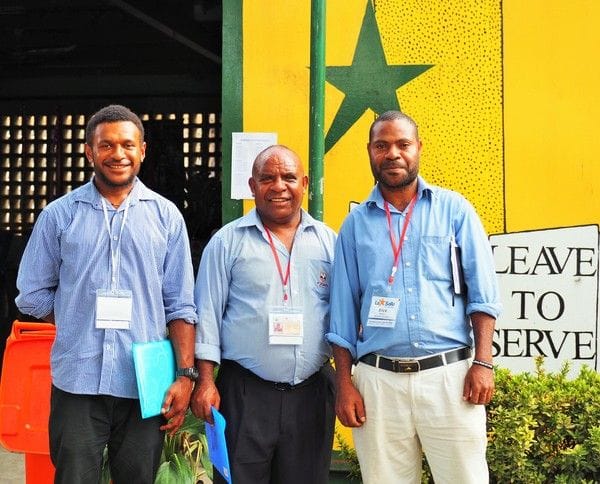 professional development support for PNG teachers working with limited resources in some of the most remote parts of the country.
"In the Milne Day province of PNG, for example, the only realistic way of getting there is by travelling on a dinghy for many hours and our fellow Lasallians there have to contend with poor telecommunication and no electricity, so they are in desperate need of more support", Ms Opu explained.
"I am very optimistic that we can expand the Lasallian mission to other remote areas such as Oro (Northern) province, but we need support to ensure that there are Lasallians across every province in PNG".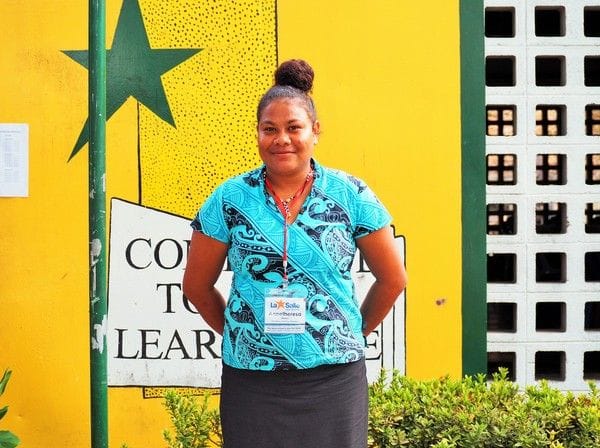 Lasallian Youth Volunteer Ms Anne Theresa Baupua is firmly committed to an expanded Lasallian mission across Papua New Guinea.
A graduate of Mainohana Catholic Secondary School and La Salle Technical College, she has been studying youth work and helps Lasallian Youth Minister for PNG, Mr Dagia Aka run retreat days for students in Lasallian schools.
Ms Baupua has been a Lasallian Volunteer for four years and helped nurture her love for the charism through numerous youth ministry and formation workshops in PNG and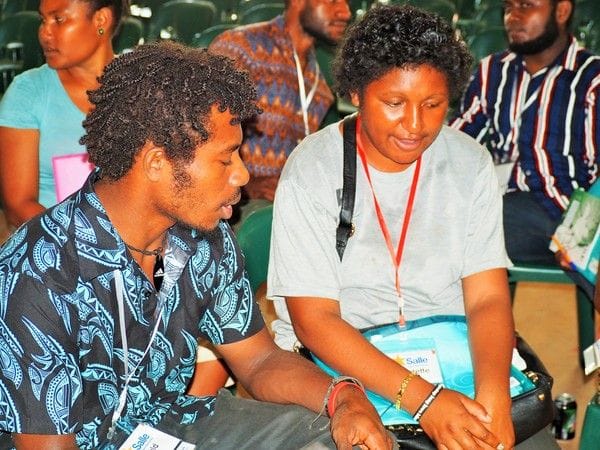 Australia.
She has come away with renewed zeal for the Lasallian mission through this week's gathering and is now contemplating a possible career change into teaching.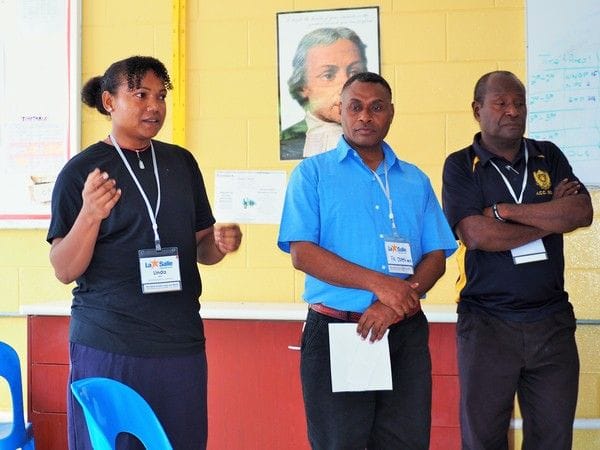 "I've greatly enjoyed working with the teachers here this week and the gathering has definitely made me give a lot more thought to the amazing work Lasallian educators do in PNG and ways in which I could personally contribute to that success in the future", Ms Baupua said.