Posted by Br Mandy Dujunco on 19 September 2016
Aussify!
Years ago, as I was preparing to deploy for my first missionary posting, I attended a long seminar to help me cope with the rigours of life outside my own country. One of the lessons that stuck to me was the words of the speaker on adapting to a local culture: ears open, eyes open, mouth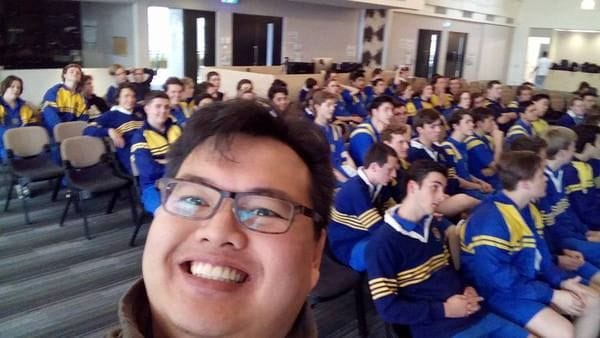 shut! Oftentimes, I have found this advice useful.
In the past months, I have tried to "Aussify" meaning attempting to adapt to the local customs and habits in order to understand just a little bit more about the Aussie culture. Yeah, so I have chosen an AFL team to follow (I will keep that a secret for my own well-being though). I've mastered the public transport system (which is a far cry from what I was used to back home). There is something more missing however.
I think I have figured out what else I need to try out. For this however, I need to deviate from my mentor's advice in the sense that I must open my mouth to Vegemite! So, Last Saturday morning, I fried myself some eggs and toasted some bread. Brought out the Vegemite, and, as I was advised, spread it thinly over my buttered toast. I took a tentative bite, and then another. That wasn't so bad. It was definitely not as daunting as the other stuff we offer foreigners back home (that might have to be discussed in another entry though). I found it salty and slightly bitter with a healthy amount of umami. I understand why people would love this.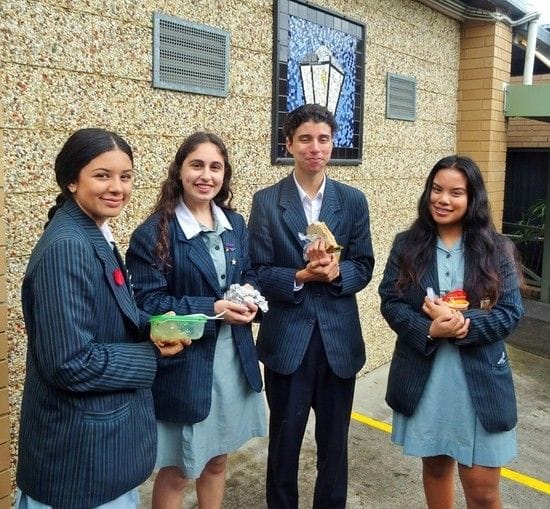 Last week, I was also given a chance to visit St. John's in Dandenong. I was asked to talk to the year 9 cohort on social justice in the perspective of our Lasallian and Catholic traditions. Like any teacher worth his salt, I had a few tricks up my sleeve: First, I will use stories and second, I will make the students do most of the work by asking them to write something. So, after reading to them Jesus' apocalyptic parable of the sheep and the goats, I asked the students to write an "Aussie" version of the parable. One work stood out and I would like to share it with you:
Jesus has split the good from the bad. On the left side were the dingoes, and on the right side were the roo's. The right side was considered good, and the left, bad.
Jesus spoke to the right side and said, "You shall be rewarded. When I grew hungry, you gave me Bunnings sausages.
When I was thirsty, you gave me VB. When I was naked you gave me Best & Less. When I fell poor, you gave me Centrelink. When I became homeless, you gave me Salvos.
When I was imprisoned, you brought a footy to play with. You shall be to heaven to the right hand of Steve Irwin.
And the Roos will say: "We don't remember doing those."
Credits for that story go to Aaron O., Aaron B., Zac K., Corey C., Dion Z., Kai N., Ayden F., and Michael L. of the year 9's of St. John's for such a wonderful parable. I guess I have much to learn about Aussie culture. Maybe I should go to Bunning's this Saturday.
For my future entries, I'd like to ask those reading this to suggest topics. Perhaps some of our students or lay partners have questions they would like me to write about? Any thoughts and contributions would be most welcome.