Posted by Br Mandy Dujunco on 7 November 2016
On October 23 to 26, I was invited to St. Michael's College in Adelaide through the kindness of its Principal, Mr. John Foley and with the efforts of Mr. Robert Dempsey, Acting Director for Mission.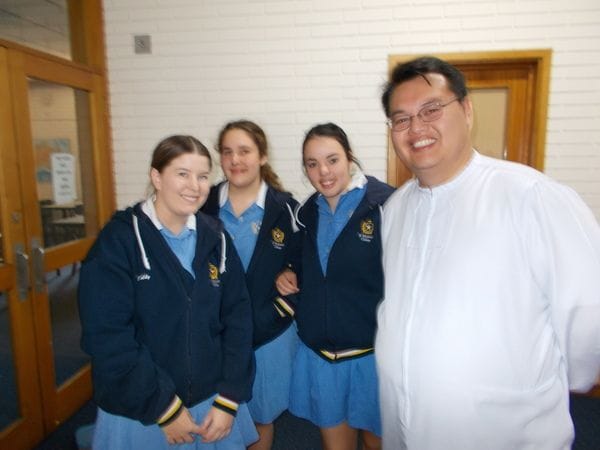 Several weeks before the trip, I was asked to send a video greeting to the students on their Foundation Day. As expected, I complied and was soon told that the video was a hit.
I also prepared a homily on the theme of Compassion for a Year 10 Mass which I'd like to share with you here
Now, before anything else, I would like to categorically state that I am a rather shy person deep inside- deep, deep, down inside. (No one believes me when I say that, and I do understand why such is the case.) That being said, visiting a school for the first time is always nerve wracking for me. I worry about what impression I'll leave on the students and whether what I plan to say is relevant or sensible to my audience. So, the usual anxieties applied as I prepared for this visit.
To my close friends, I jokingly call these trips 'Mascot Duties'. Cheeky as that may sound, it does hold a grain of truth. After all, a mascot would deliberately make an attempt to be funny and engaging so that the people watching him may get energised.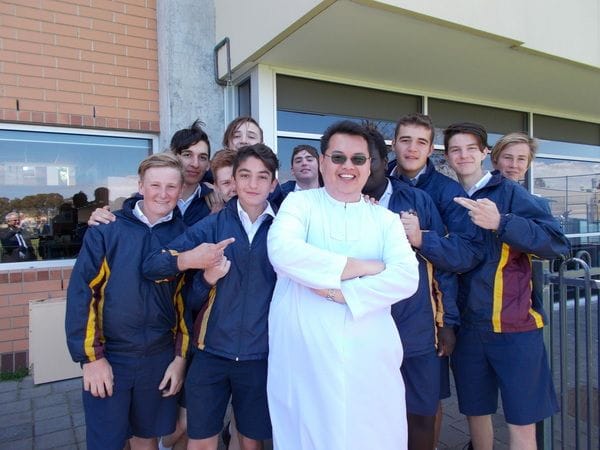 So there I was, playing my role as mascot in Adelaide with gusto. I was moved by the students' enthusiasm to know about me and the Brothers and my personal story. Most of my audiences were in Year 9 (about 14-15 years of age). Given their age, they were keen to find out about my love life before I joined the Brothers and how I deal with the fact that I will never marry or have a partner as a Brother. Eventually, after I answered the same question the hundredth time, I asked one of the boys why he was so concerned about this. His answer was honest and straightforward. It was also an answer I did not expect: "Brother, I am asking because I am afraid to miss out if I join the Brothers."
That answer told me two things: one, they are normal teenagers. Second, that somehow in our brief interaction, the possibility of joining the Religious Life became just a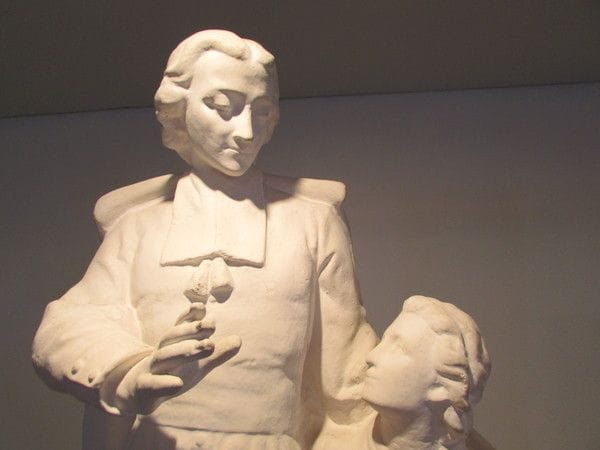 bit more real.
I left Adelaide filled with hope. I am convinced more than ever that there are young ones there who are willing to join us in our quest to provide relevant, human and Christian education.
Special thanks goes to Mr. Robert Dempsey, Ms Anne-Marie Wesley, Mr. John Lambert, Mr. Angelo Spadaveccia, Ms. Calia Sandona and Ms. Nadia Loprete for looking after me, making my first visit memorable and making me feel part of the St Michael's College family.