Posted by Jordan Grantham on 22 January 2019
Br Visitor David Hawke spoke to 100 gathered young Lasallians at the Lasallian Student Leaders Seminar in Collaroy on Wednesday 16 January 2019.
His presentation reinforced an understanding that Lasallian identity connects people across the world and throughout the centuries. It showcased the many lay partners of the De La Salle Brothers and explained how the many parts of the Brothers' work and Lasallian Mission Services ministry to students, teachers and youth workers fit together.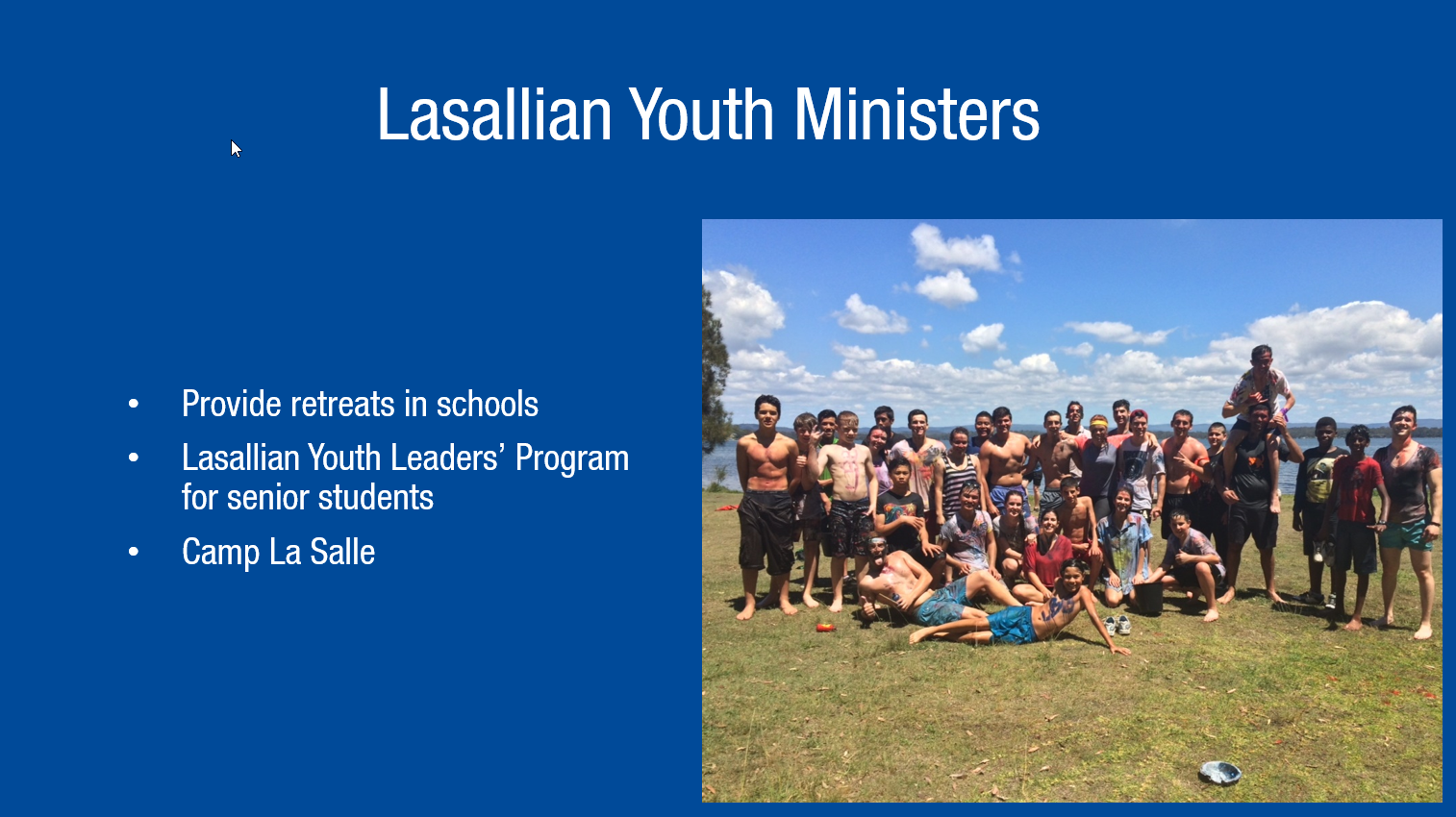 "The way Br David spoke was very active and passionate," Merlya Lowther, a Lasallian Youth Minister, said.
"He cracked good jokes that really broke the ice with the students."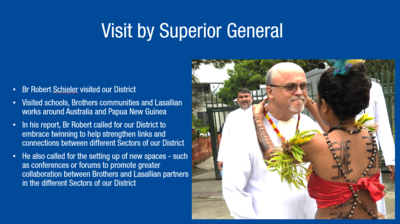 The presentation moved from the more familiar regarding education and the four sectors of the District - Australia, New Zealand, Pakistan and Papua New Guinea - to global considerations such as the new partnership in Samoa, the French spiritual heritage of St John Baptist de La Salle and the De La Salle Brothers leadership in Rome with Superior General Br Robert Schieler.
The growth of St John Baptist de La Salle's legacy over the centuries was highlighted in this Tercentenary Year, the Year of Lasallian Vocations.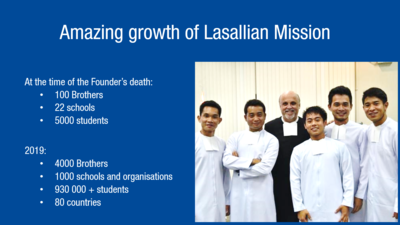 The incredible achievements of yourtown, Australia's largest charity for children, were also shared and the Lasallian values of the organisation were detailed.
"The kids could relate to what he was saying and enjoyed the talk, with their subsequent questions showing they really engaged with it," Meryla said.