Brother Visitor David Hawke has announced the appointment of Br Steve Hogan as the new Principal of Oakhill College, effective from January 2017, after the school's Board of Directors nominated Br Steve.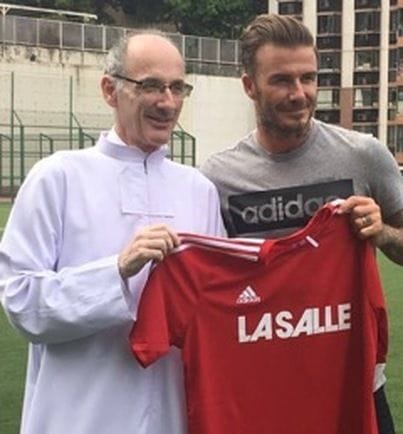 Br Steve Hogan has forged a remarkable record over the past six years as Principal of La Salle College, Kowloon, Hong Kong, with many of the school's graduates gaining entry to prestigious universities including Oxford and Cambridge in Britain and Harvard in the United States.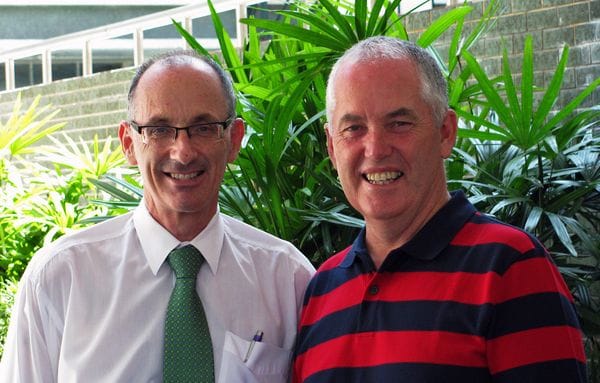 Born in New Zealand, Br Steve is a former Principal of De La Salle College, Mangere East and a proud graduate of Francis Douglas Memorial College in New Plymouth.
Br Steve has held senior executive positions at a number of Lasallian schools across our District, including at La Salle Catholic College Bankstown and the former Benilde High School in Bankstown.
He has also held the position of Religious Education Coordinator at De La Salle Secondary School, Bomana in Papua New Guinea and holds academic qualifications from the University of Auckland, the Australian Catholic University and the University of Hong Kong.
Brother Visitor David Hawke has thanked the Board of Directors for their professionalism and commitment in overseeing Br Steve Hogan's appointment, after an extensive interview process.
"I am confident that Br Steve will ensure a quality Catholic education continues to be offered to the students of Oakhill College in the Lasallian tradition", Br David said.
He has also extended his congratulations to Oakhill College's Acting Principal in 2016 Mr Jonathan Byrne who has been appointed as Principal of St Augustine's College, Brookvale in 2017.
"The Trustees of the De La Salle Brothers appreciate his contribution to the College as Deputy Principal and especially his generosity in accepting the Acting Principal position in 2016", Br David said in an address to staff and students at Oakhill College today.
"Mr Byrne has provided outstanding leadership at the college this year", he added.
Br Steve Hogan will take some sabbatical time in September and is looking forward to visiting Oakhill College later in the year once he returns to Sydney from his current position in Hong Kong.