Posted by Michael Kenny on 19 April 2016
The Superior General of the De La Salle Brothers, Robert Schieler has called on educators to embrace the changing face of the Lasallian mission as growing numbers of Lasallian women take on leadership roles, with many teachers increasingly working in multicultural and multifaith environments.
Br Robert was a keynote speaker at the Inaugural Lasallian Educators Conference, hosted by La Salle College at Middle Swan in Perth.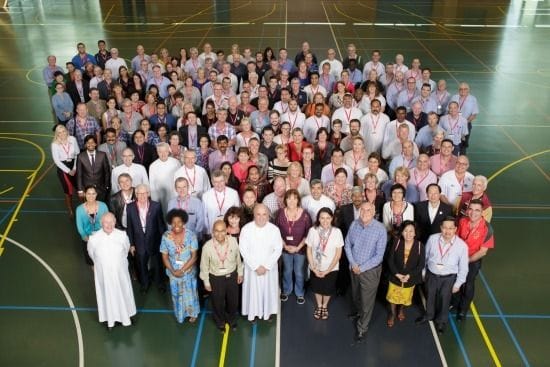 The conference has brought together 170 delegates from across the Asia Pacific region, with strong interest from Pakistan, Papua New Guinea, Singapore, Thailand and Malaysia.
Br Robert told delegates, the global reach and diversity of the Lasallian Mission would have been inconceivable when St John Baptist de la Salle first opened schools for the poor in France in the 17th century.
"When we look around this District, there is such an amazing scope of Lasallian works, from yourtown and Kids Helpline through to training catechists in Pakistan and training teachers in remote provinces of Papua New Guinea", Br Robert explained.
"The Church calls everyone to holiness and in a globalised world, many Lasallians are ministering in settings where they may encounter hostility or misunderstanding".
"We need to be constantly adapting to the changes we are facing with growing numbers of women also taking on key leadership roles in Lasallian education and works", Br Robert added.
Br Robert's address was well received by delegates at a conference reflecting the great scope and diversity of the Lasallian mission in contemporary society.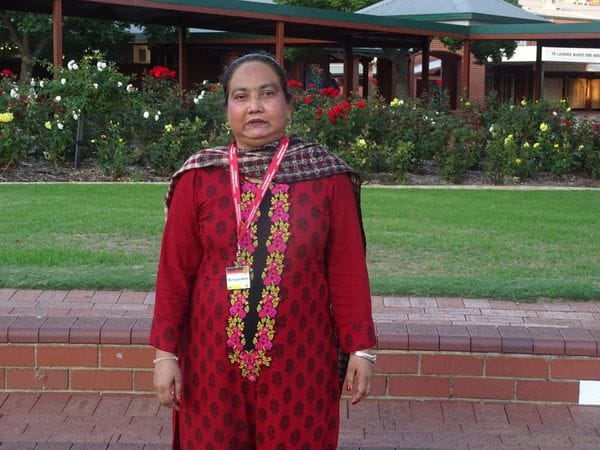 Nine delegates travelled to the conference from Pakistan, including the Principal of La Salle Girls High School, Sant Singh Wala in Faisalabad, Ms Fouzia Akhtar.
Ms Akhtar has been a great advocate for girls education in Pakistan, using her leadership role to encourage growing numbers of female students to embark on a tertiary education- a trend which would have been unthinkable until quite recently.
Through a new Twinning initiative in our District, La Salle Girls High School will be twinned with La Salle College Middle Swan.
The Perth school will be turning its attention to not only raising funds to help improve facilities at the much smaller college in Faisalabad, but also invaluable support in the professional development of teachers.
There was also strong support for Twinning at the conference from a number of Lasallian educators from Papua New Guinea, including the Principal of Sacred Heart Teachers College in Port Moresby, Mrs Theckla Aknonero.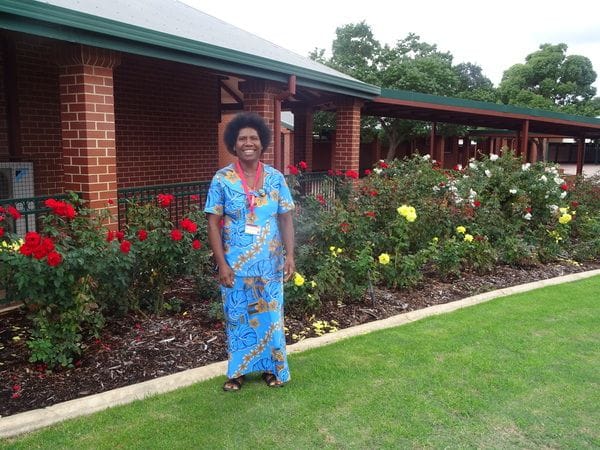 Theckla has been working closely with the Lasallian Foundation to help improve teacher housing in PNG in a country where poor teacher wages are failing to keep pace with the high cost of living.
Theckla sees great promise in plans put forward by the Lasallian Foundation to encourage Australian and New Zealand teachers to spend short periods in PNG schools, sharing resources and professional development expertise with their PNG counterparts.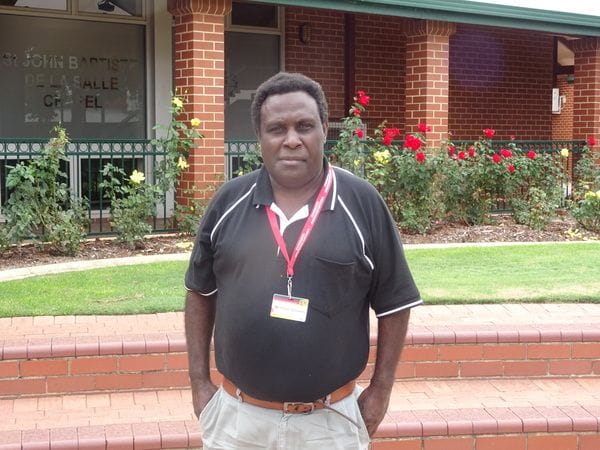 Alongside Theckla at the conference was the Deputy Principal of Jubilee Catholic Secondary School in Port Moresby, Mr Dunn Vunariri.
"I've really benefited greatly from meeting other Lasallians here at the conference, gaining important insights into the work of fellow Lasallians because we share common values in whatever context we are working in", Dunn explains.
The Lasallian Educators Conference was enriched by an array of memorable presentations from all four sectors of our District and from Lasallian works, including yourtown and the Lasallian Foundation.
The foundation's Chief Executive Officer, Miranda Chow delivered a memorable address, reflecting upon the charity's work in improving the standard of living and wellbeing for disadvantaged communities across many parts of the Asia Pacific region.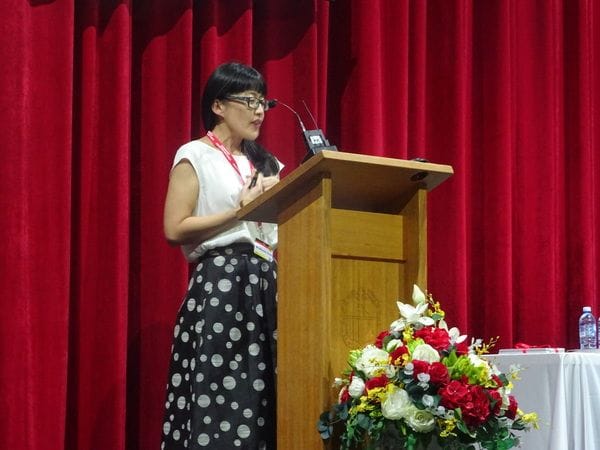 In Pakistan, this includes the introduction of interest free loans for teacher professional development, while in Papua New Guinea, the Lasallian Foundation has helped enhance learning opportunities for pre-schoolers in the remote Highlands region.
yourtown staff members John Dalgleish and Carla Harvey gave an excellent presentation on the school to work transition, presenting alarming statistics showing over 20 percent of 21 year old Australians are not fully engaged in education, employment and training.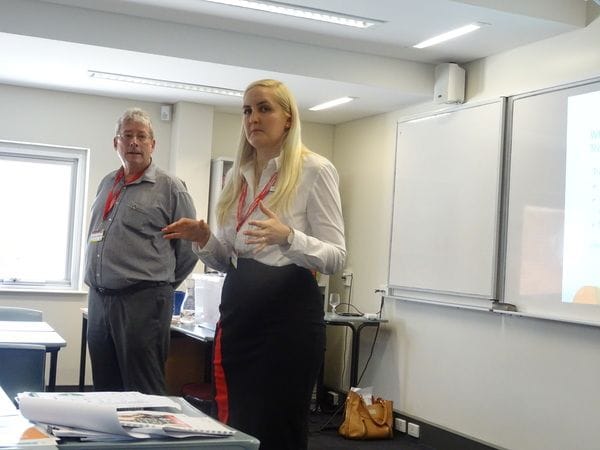 This then triggered some invaluable group discussion around the support schools can provide through more carefully tailored vocational training and careers advice in the senior secondary years.
The Executive Director of the Lasallian Mission Council Merv McCormack shared some great insights on the personal dimension of leadership.
Drawing upon examples from the military, political, educational and religious spheres, Merv reflected upon the essential characteristics shared by all good leaders and then linked this closely with the day to day challenges faced by school principals.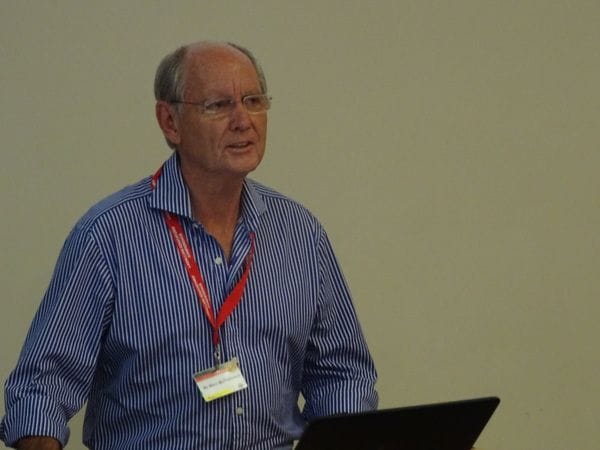 Delegates also benefited from a memorable keynote session with veteran Lasallian academic, Br Gerard Rummery.
Drawing upon the landmark Lasallian document, the Conduct of the Christian Schools, Br Gerard reflected upon how relevant and practical the Founder's advice still is for educators today, over three hundred years later.
Another highlight of the conference was a keynote student panel where La Salle College pupils from all year levels shared their insights into what being a Lasallian means to them.
There is clearly a great deal of pride in the school and its traditions which was also reflected in the large numbers of students who gave up some of their school holidays to welcome delegates to the conference at the start of each day.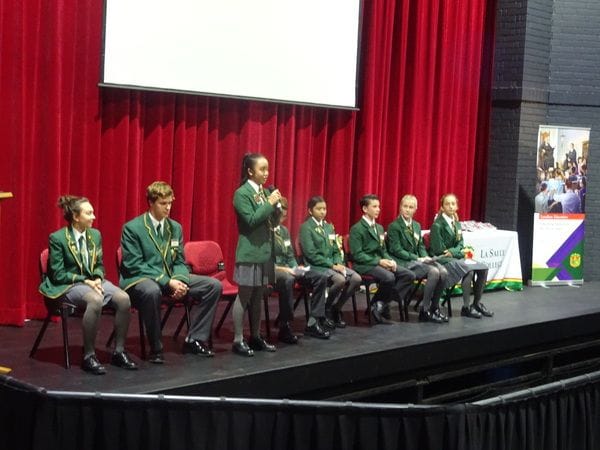 The conference delegates all emerged from the event with a renewed zeal and commitment to animating the Lasallian mission in their schools and works.
This is in no small part due to the tremendous planning and foresight shown by La Salle College Principal Wayne Bull and his senior leadership team in planning such a landmark conference.