Brother Visitor David Hawke has received a warm welcome at Lasallian schools and De La Salle Brothers communities across Pakistan as part of his annual canonical visit to the country.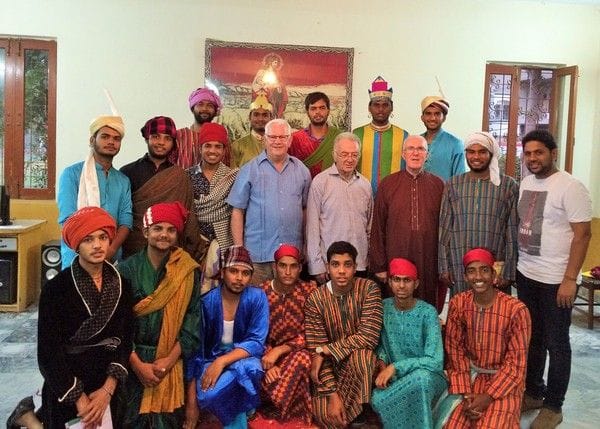 Br David presented awards to the winners at an annual inter-sports competition between Lasallian schools hosted by La Salle College in Faisalabad.
The school also hosted a Young Lasallians event last week where Br David heard an excellent presentation on youth activities in Pakistan by Solomon Ronald.
Solomon outlined the diverse scope of work the Young Lasallians have been involved with, including attending regional Lasallian youth events in Malaysia and school-based social justice activities such as a popular Book Bank for needy students and visits to a brick kiln, offering support to bonded workers.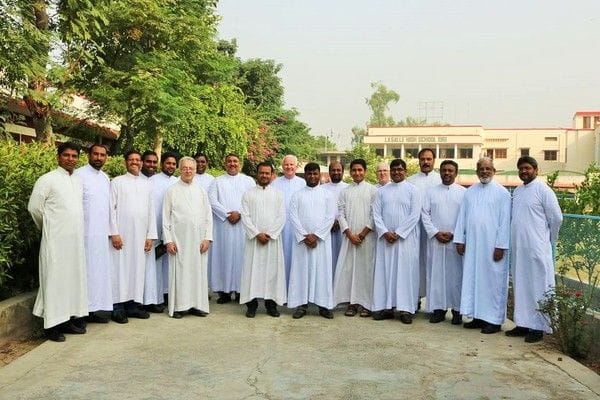 Last week, Br David attended a Ceremony for 100 Prefects at La Salle College Faisalabad to mark the Feast of the Guardian Angels and also visited the De La Salle Brothers' community in Khushpur.
In Khushpur, Br David also opened the new La Salle Driving School, which will complement the work of the Cooking School which started 35 years ago.
During his visit to Faisalabad, Br David was also a special guest at a Speech Day for Aspirants at the San Miguel House of Formation.
There is a particularly vibrant culture of vocations in Pakistan with the average age of a De La Salle Brother in the country around 34 and 16 young men currently undergoing training whether in Pakistan itself or through a regional novitiate program in Sri Lanka and the Philippines.
The Young Lasallians in Pakistan also held an outstanding Inaugural Gathering last October, bringing together 140 students and alumni from six Lasallian schools in Faisalabad, Multan and Khushpur.