A group of senior students from Jubilee Catholic Secondary School in Port Moresby have been given a personal tour of PNG's largest broadcaster by some of the country's most prominent television and radio hosts.
The Year 10 Arts students were welcomed to the studios of NBC by leading broadcasters from Tribe FM- PNG's most popular youth network which broadcasts nationally in English and Pidgin.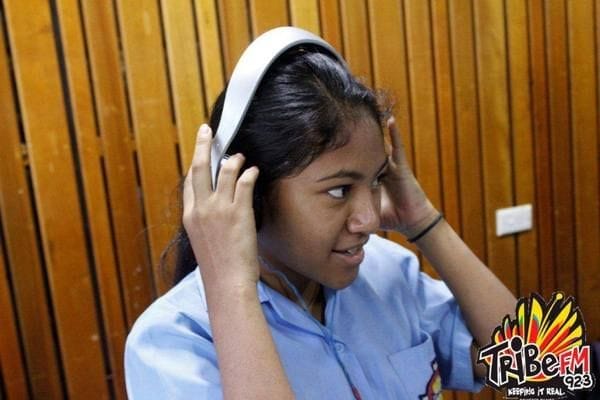 The station opened its doors last year and around 50 percent of the country's youth aged under 20 regularly tune in to its music programs.
Host Triber Solly demonstrated to the students how to operate the radio console in the studio before the station's Executive Producer (Archives) Sonny Karubaba showed them the radio network's immense sound library.
The students were then shown around the NBC TV studios for a meeting with John Eggins, the host of the nation's leading current affairs program, PNG Tonight.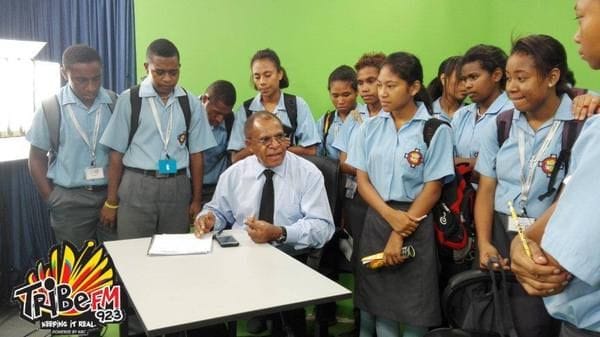 Budding sports journalists also had the chance to gain some tips from Skola Sengi from the NBC National Sports News Team.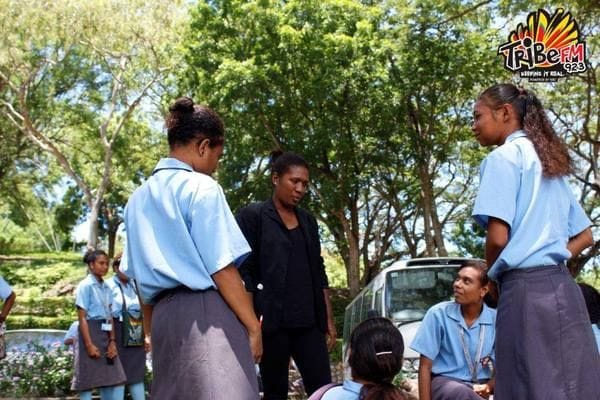 Staff and students at Jubilee are most grateful to NBC for hosting such a memorable tour of their studios.
The whole experience has no doubt helped the students as they consider potential careers in the media.