Casimir College in Sydney has helped maximise opportunities for students with learning difficulties through an internationally respected program which draws heavily upon key theories from neuroscience.
The coeducational Lasallian college in Marrickville is one of only four Catholic schools in Sydney selected to run the Arrowsmith program, which is administered through the Catholic Education Office.
The program was started by a Canadian school psychologist, Barbara Arrowsmith-Young who had learning problems herself.
Through the use of electronic equipment and targeted exercises including the use of eye-patches, Ms Arrowsmith-Young discovered it was possible to transform the way the brain deals with mental activities such as reading, writing and numeracy.
Drawing upon the principles of neuroplasticity, the program allows for the neural pathways of the brain to change in response to stimulus and activity.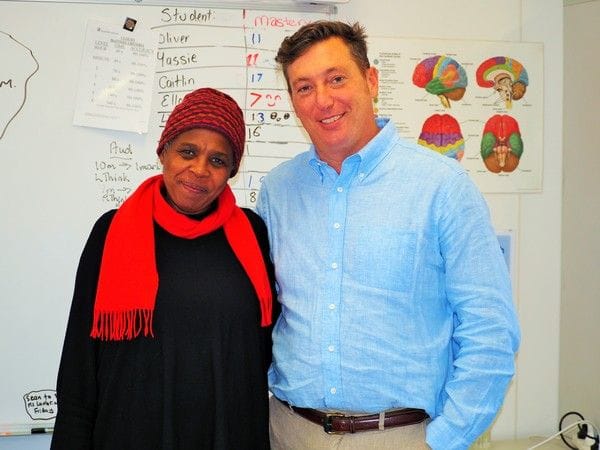 This has in turned helped generations of students in classrooms around the world to overcome learning difficulties such as dyslexia.
At Casimir College, the Arrowsmith program is backed by a comprehensive teacher training course and ongoing professional development.
The school's Principal Daniel McInerney said it is particularly rewarding seeing many of the Arrowsmith students transitioning into mainstream classrooms as a result of the program.
"It is a highly personalised program that is very intense with large amounts of homework, but it definitely works", he explains.
"Students receive progress reports about how they are tracking and some of our teachers have undergone training in Canada where the program started", Mr McInerney added.
Two teachers in the program at Casimir College, Mr Tim Wells and Ms Margaret Benbow said they have gained a tremendous amount of personal satisfaction seeing the remarkable impact the program can have on student learning.
Mr McInerney said students in the Arrowsmith program wear the Casimir College uniform and benefit from socialising with fellow students in the school playground which also helps them as part of their transition into mainstream classrooms.