The Superior General of the De La Salle Brothers, Robert Schieler was a special guest at celebrations to mark 150 years of the Brothers' presence in Vietnam.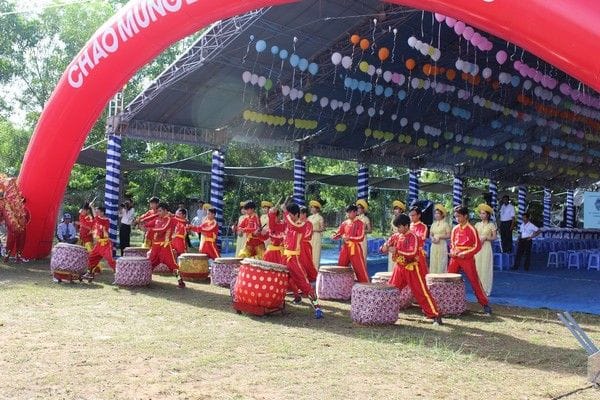 Alongside Br Robert at the historic celebrations in Saigon was the Pacific Asia Regional Councillor (PARC) Br Ricardo Laguda and the Auxiliary Visitor for the District of Vietnam, Br Andrew Thang.
Our District was represented by Auxiliary Visitor, Br Chris Gorringe, Br Lou Page who is currently based in Vietnam and two Vietnam-born Brothers who live in Sydney, Br Nicet Vo Liem and Br Eugene Van Ly Nguyen.
This year also marks the 50th anniversary since the foundation of the La Salle Sisters, who also joined in this week's celebrations.
The special event included dance and music performances, honouring a remarkable achievement for the Lasallian Mission in Vietnam which has continued its work under very challenging conditions over recent decades.
Eight Brothers from France and two from Singapore helped establish the first school in the country in 1866.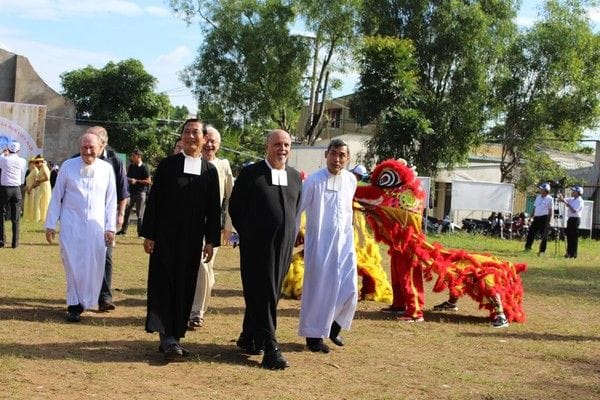 The De La Salle Brothers have shown remarkable resilience in Vietnam after being barred from teaching in schools during the communist takeover in 1975.
While some of the Brothers were fortunate enough to flee the country around that time, many of them suffered ongoing persecution and some were killed by the communists in the years following the takeover.
The Brothers have continued their mission, despite many challenges, working in hostels and tuition centres rather than schools.
Over recent years, there have been promising signs for the Lasallian mission in Vietnam, with plans to open a new secondary school in Dak Mil dedicated to teaching students from the disadvantaged Montagnard tribe.
The Lasallian Foundation Australia has been at the forefront of fundraising for the project.
Once the school is completed, it will be the first time the De La Salle Brothers have run a secondary school in Vietnam since schools were nationalised in 1976.