Lasallians around the world are preparing for historic celebrations to mark the canonisation of the martyred French De La Salle Brother, Solomon Le Clercq on 16 October.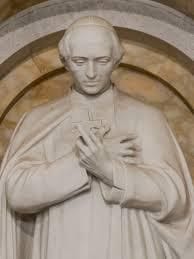 Blessed Solomon will be canonised by Pope Francis alongside four other revered Catholics in a ceremony at St Peter's Square in Rome.
The four others who will be canonised at the same ceremony are Manuel González García, a Bishop of Spain, Lodovico Pavoni, an Italian priest, Alfonso Maria Fusco, priest and founder of the Sisters of St. John the Baptist, and Elizabeth of the Trinity, a French Carmelite nun.
Many Lasallian colleges across our District have inter-school houses named in honour of Blessed Solomon who worked for several years as a teacher in schools throughout France in the 18th century.
To mark the upcoming canonisation, a prayer booklet has been produced by the East Asia District which includes recommended readings and hymns to honour Blessed Solomon.
An illustrated biography has also been produced through the Generalate office in Rome that could be used in religious education classes in schools.
The Lasallian Region of North America has also produced a series of excellent resources to make the canonisation, including prayer cards, posters and a digital book on the life of the new Saint.
Like our Founder, St John Baptist de la Salle, Brother Solomon (born Nicholas Leclercq) renounced a life of privilege to pursue a religious vocation.
Br Solomon had a deep devotion to teaching children and teenagers and remarkably instructed a class of 130 students after only one year of training at the novitiate.
He went on to hold a number of key leadership roles, including Director of Novices for his community, Procurator at the Motherhouse and Secretary to the Superior General of the De La Salle Brothers.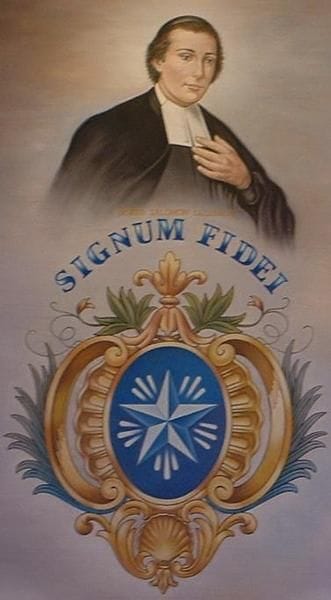 Brother Solomon provided strong spiritual advice and guidance to fellow De La Salle Brothers, while seeing first-hand the political turmoil, tearing France apart in the lead up the 1789 Revolution.
In the summer of 1792, Brother Solomon was among many priests and religious who were imprisoned and martyred as part of the suppression of Christianity during the French Revolution.
He was beatified on October 17, 1926 together with 188 of his fellow martyrs.
Brother Solomon was the first De La Salle Brother to be beatified and his feast day is celebrated on 2 September.
In March this year, a medical consultant from the Sacred Congregation for the Causes of Saints examined a case involving a miraculous cure which had been attributed to the intercession of Blessed Solomon.
It was the case of a Venezuelan girl who had been miraculously cured after having been bitten by a venomous snake.
The declaration of the miracle in this case has paved the way for the Canonisation of Brother Solomon on 16 October.