The Bishop of the Catholic Diocese of Kundiawa, the Most Reverend Anton Bal has celebrated a Mass to mark the Golden Jubilee of Kondiu Rosary Secondary School.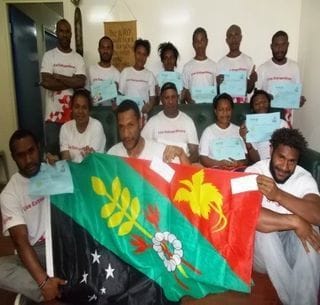 The De La Salle Brothers have had a long connection to the coeducational school in the remote Highlands region of Papua New Guinea, stretching back to 1969 when Br Cletus Storey was headmaster.
A number of Brothers took an active part in the celebrations on 5 October with Mount Hagen-based Br Luke Warvanuk a reader at the Golden Jubilee Mass and Bomana-based Br Rick Gaffney giving a short speech on behalf of the De La Salle Brothers.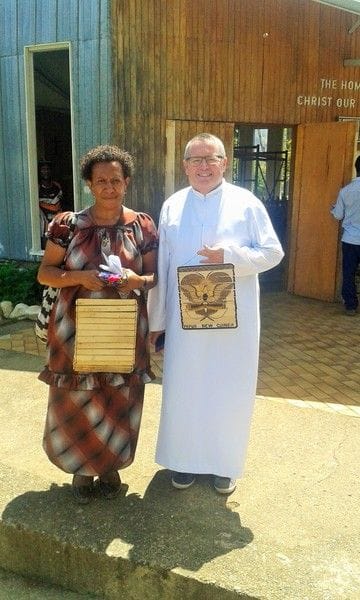 Many religious congregations have made a contribution to the history of the school in Simbu Province and representatives from the Mercy Sisters, the Sisters of the Sacred Heart of Jesus and the Divine Word Missionaries were also present at the Mass.
Under the leadership of its current Principal, Mr Arnold Magendu, there is a strong academic focus at Kondiu Rosary Secondary School, with upper secondary students undertaking courses such as Physics, Chemistry, History and Economics.
Junior secondary students are able to pursue courses in core subject areas, such as English and Science with additional study in Religion, Arts and the Social Sciences.