It takes a very dedicated teacher to work with extremely limited resources in one of the most remote parts of Papua New Guinea.
In the sparsely populated Enga Province, deep in the Highlands region, there is limited telecommunications, no whiteboards or laptop computers and many teachers rely on smartphones for instruction.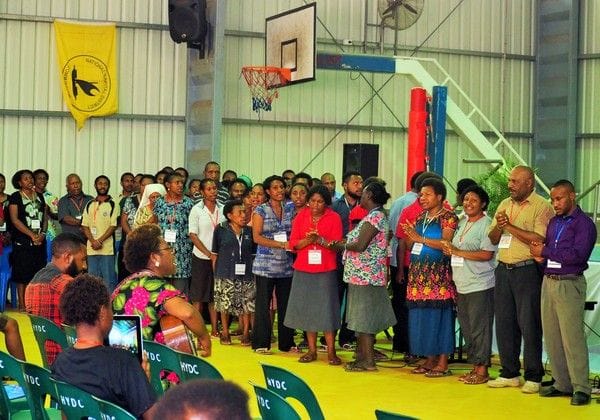 But primary teacher, Mrs Aileen Saleu has been a committed Lasallian teacher for a remarkable 17 years in remote parts of the Highlands region, including the past three years in Enga Province.
Mrs Saleu made the long trek from her home in Wabag to Port Moresby for the recent National Lasallian Teachers Gathering in Hohola and came home with renewed zeal in her mission after networking with around 230 fellow Lasallians from across PNG.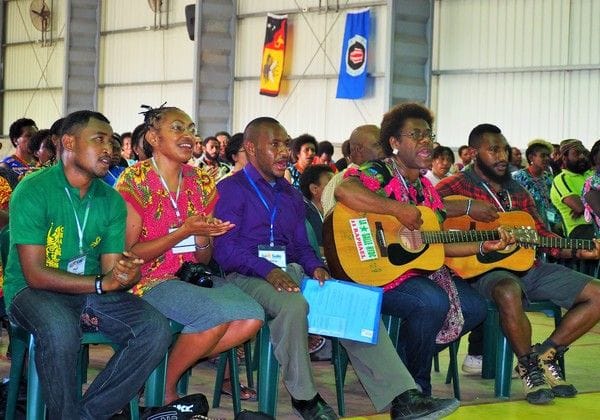 "What I love most about the Lasallian charism is the importance of seeing each child as unique and the emphasis upon correction over punishment as we take genuine responsibility for the students entrusted to our care", she explained.
A graduate of Holy Trinity Teachers College in Mount Hagen, Aileen Saleu was led into the PNG Lasallian Family through her religious education lecturer, Br Ignatius Kennedy.
"He passed on to me the importance of starting each lesson with a prayer, especially that central Lasallian one, calling to mind that we are in the holy presence of God and that has stayed with me through the years", she added.
Through the Remote Schools Support Service, Mrs Saleu has helped promote the Lasallian charism through leading spirituality workshops for teachers in Mount Hagen.
As a government school teacher, she is restricted in how much emphasis she can place on religious instruction, but Mrs Saleu still works hard to promote the Lasallian charism and has a sacred space set aside in her classroom in Wabag.
She is inspired by the efforts of the La Salle National Office in Mount Hagen as it continues to broaden the geographic reach of the Lasallian mission to some of the most remote islands of PNG.