It started as a small experiment with six senior students just seven years ago.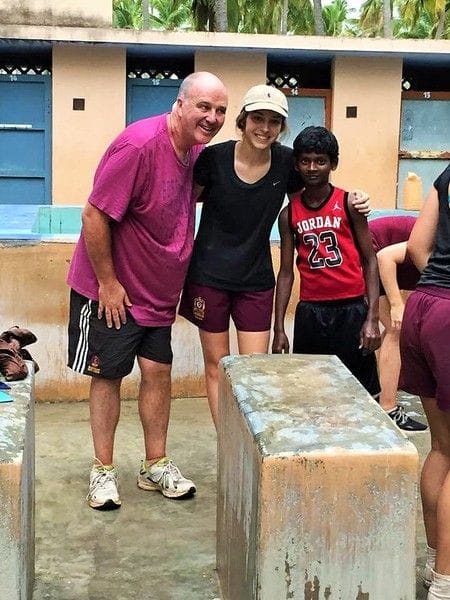 But the Lasallians Without Borders immersion program at Oakhill College has grown in that short timeframe to now involve over 80 Year 11 students who recently returned from a life-changing experience as volunteers in India and the Philippines.
And the growing popularity of the program is in no small part due to the remarkable ongoing leadership shown by one of its pioneers, Oakhill College's Solidarity and Social Justice Coordinator, Mr Chris Goodman.
The dedicated Religious Education and Technology and Applied Studies (TAS) teacher has taught at the Castle Hill school for over 20 years and saw a real need for a structured immersion program for senior students where they could step out of their comfort zones and put the Lasallian commitment to combating disadvantage into action.
"It all started in 2008 when I travelled with a group of other Oakhill College teachers and with Miranda Chow and Br Paul Smith from the Lasallian Foundation on a reconnaissance trip to India and Sri Lanka visiting communities there to work out how we could put this plan into practice", Mr Goodman explained.
"We took our first group of students the following year and it has now become very much part of the culture of the school with Year 7 students indicating from day one that they want to be part of the program in their senior years".
60 Year 11 students gave up their recent spring holidays to help build new health and aged care facilities for the De La Salle Brothers in Tamil Nadu state in southern India, while another 21 students worked as volunteers at Lasallian schools near Bacolod City in the Philippines.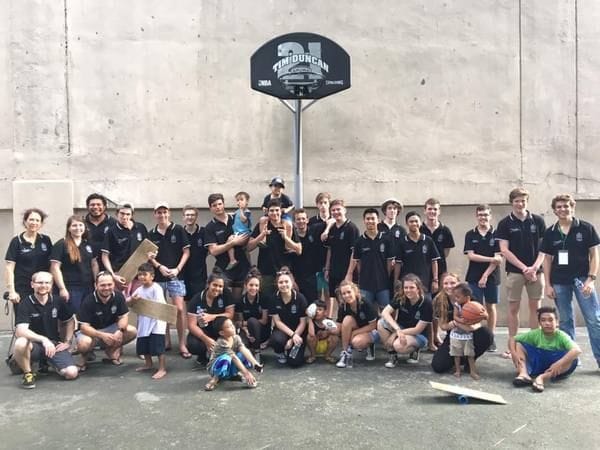 Mr Goodman said the immersion program has helped shape the career paths of many students at Oakhill College over recent years.
"The students will come back from working in an orphanage for students with disabilities in India and some realise that they're called to a career in nursing or some area of healthcare", he said.
"And so the whole experience helps clarify in their minds what they can do to continue that Lasallian tradition of community service".
Chris Goodman said the immersion program has had a fundamental impact upon the lives of Oakhill College staff members, accompanying the students as well.
"In the eight years we've run the program, 40 staff have got involved and it has also given them a much clearer understanding of the global Lasallian family and then they've been able to bring that back to the classroom and pass that onto the students as well", he added.
Mr Goodman's strong leadership of social justice programs at Oakhill College also extends to the local community including an annual Christmas hamper to help homeless families at the San Miguel Home near Richmond, run by the Lasallian welfare agency yourtown.
Oakhill College has also formed close ties with an Indigenous primary school in the inner Sydney suburb of Redfern with Design and Technology students recently helping to construct a new playground for the students there.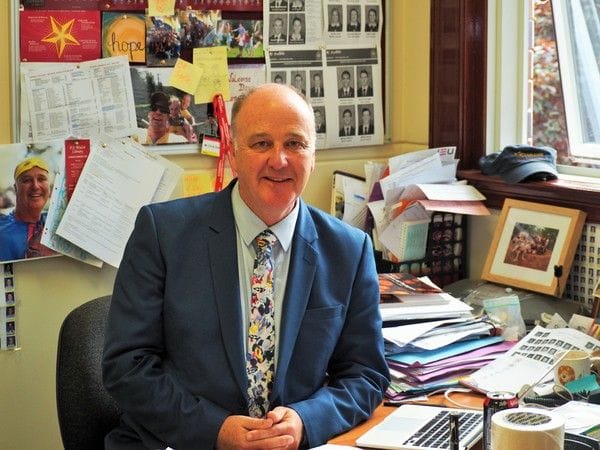 "I've definitely got the best job in the world", Chris Goodman explains with a broad smile surrounded by artwork senior students have prepared, based on their immersion visits to India and the Philippines.
"And I gain so much satisfaction from seeing the students put the Gospel values of service into action and from alumni embarking on the Share the Mission and Volunteer La Salle programs after they leave Oakhill College".
"To see students go on to teach in remote Indigenous communities and some of our current Year 12 students eager to volunteer next year in Papua New Guinea and Thailand- that's definitely the most rewarding part of the job".