As Performing Arts Coordinator at Oakhill College over a period stretching back 40 years, Mrs Di Herron has directed countless productions of an outstanding calibre and helped nurture the careers of some of Australia's most talented actors.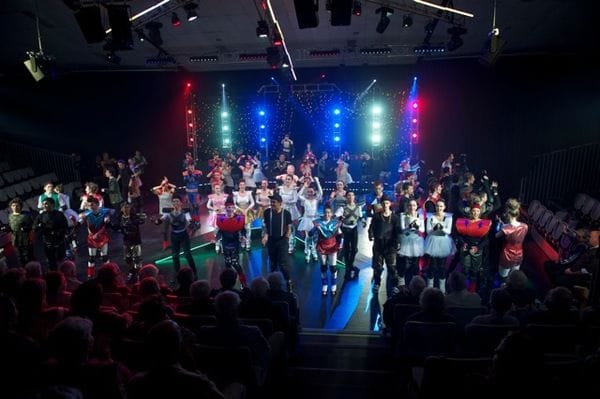 In so doing, Mrs Herron has established a remarkable tradition at the Sydney school which sees large numbers of Year 12 students take drama as an HSC elective every year.
Many of the senior students work on stage productions for six years, starting in Years 7 and 8 where drama is a compulsory subject.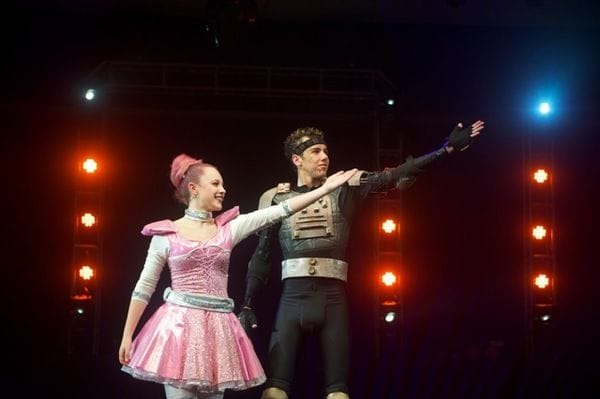 Students with talents in lighting, costuming, make-up or set design can also develop their talents with at least two productions staged each year at the school.
And many alumni gladly volunteer their time to come back and help with college productions, years after they have left the school.
The college recently made history, staging the first amateur production of the Andrew Lloyd Webber musical "Starlight Express" to packed theatres over six performances.
It was a particularly ambitious venture given all the cast members had to perform their parts entirely on roller-skates.
"I remember when I first broke the news to the senior students that I had chosen Starlight Express as our next production", Mrs Herron says with a chuckle.
"They told me they had no idea how to roller-skate and couldn't possibly manage it".
"But after I encouraged them to learn over the Christmas holidays, they quickly picked up the new skill and it all went remarkably well", Mrs Herron adds.
Oakhill College has a particularly strong tradition in musicals, including memorable productions of Cats in 2012 and Miss Saigon in 2014.
Mrs Herron believes the coeducational senior classes at Oakhill have helped a great deal in allowing for a greater range of productions than would be possible at a single sex school.
But in a college with an all-boys junior school, Di Herron's down to earth teaching style has helped make drama an appealing subject choice with captains of the college rugby team frequently taking a lead role in major musicals.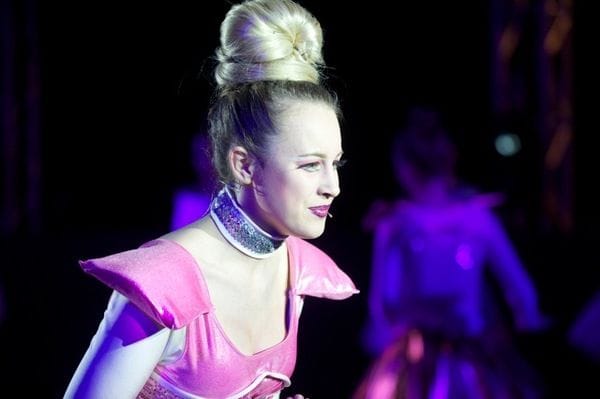 The college's rich tradition in the performing arts has also helped nurture many professional careers, with Oakhill alumni including talented stage and film actors such as Steve Le Marquand and Luke Joslin.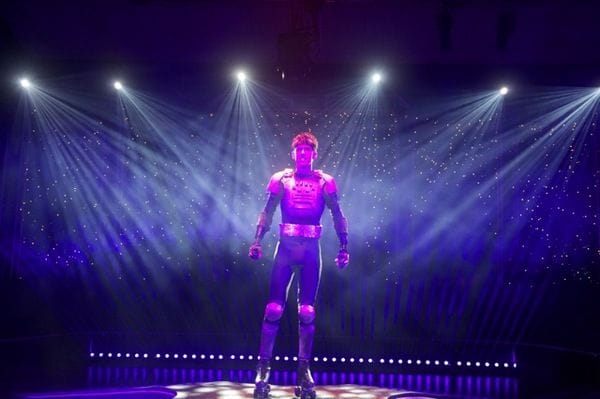 The talented comedian David Collins from the Umbilical Brothers also made his stage debut at Oakhill.
"It's certainly been really rewarding as a teacher seeing some of the alumni go on to careers in the performing arts", Mrs Herron explained.
"But what I find equally rewarding is when I go to the theatre myself and have former students come up to me in the foyer and tell me how the school helped foster a love of the theatre in them that's stayed with them for life".
Mrs Herron believes the strong Lasallian heritage of Oakhill College is a key factor behind its success in the performing arts.
"Through our major productions, the senior students act as big brothers and sisters to the juniors and there is a real sense of community where everyone is working together to make sure the musical or the play succeeds", she explained.
"We are also firmly committed to ensuring our school is an inclusive community where every student is encouraged to reach their potential, wherever their individual skills and talents may lie", Mrs Herron adds.
"As a director, I do set the bar very high for our students, but I always come away inspired by the dedication they show in not only reaching their potential, but going well beyond what I could have imagined for them".
"And I believe ultimately that is what we are called to do as educators; to ensure that we set consistently high expectations and then put our faith in our students to reach their full potential".