Vocational Education and Training Coordinator and Careers Advisor Mrs Irene Lambrinos has seen first hand how Casimir College at Marrickville in Sydney has grown and flourished since she joined the teaching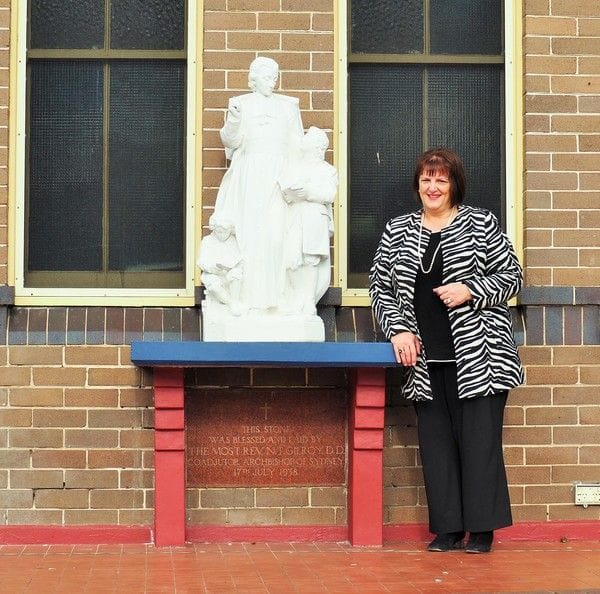 staff in the school's first year- 1983.
It was in that pivotal foundation year that Mrs Lambrinos first came into contact with the Lasallian charism through the college's first Principal, Br Colin Griffin.
As a beginning teacher with a passion for her two subject areas of English and Modern History, Mrs Lambrinos was quickly made to feel at home.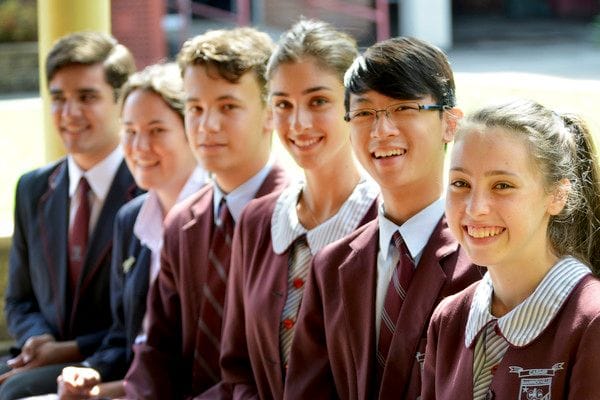 "Br Colin was and continues to be a wonderful mentor to me and he put a lot of faith and trust in me when he appointed me as a year coordinator in only my second year of teaching", Mrs Lambrinos explained.
"The De La Salle Brothers went on to inspire me in many ways throughout my teaching career here, including Brothers Justin Joyce, John Mitchell, Paul Rigney and Cletus Storey".
"They were all so dedicated to the Lasallian tradition and fostered a great sense of community at Casimir College which has continued from one generation to the next", she added.
"Br Brian Cunningham was truly one of the greatest Brothers I worked with, and one whose friendship I have treasured since we worked together in the 1990s".
Mrs Lambrinos went on to play a significant leadership role at the college as a Year Coordinator for 17 years.
The Marrickville Catholic secondary school has a proud tradition of being multi-charism and honouring the three traditions that have shaped its history.
Under the leadership of its founding Principal Br Colin Griffin, Casimir College brought together the former all boys school, De La Salle College Marrickville and the all-girls school, St Brigid's College, run by the Good Samaritan Sisters.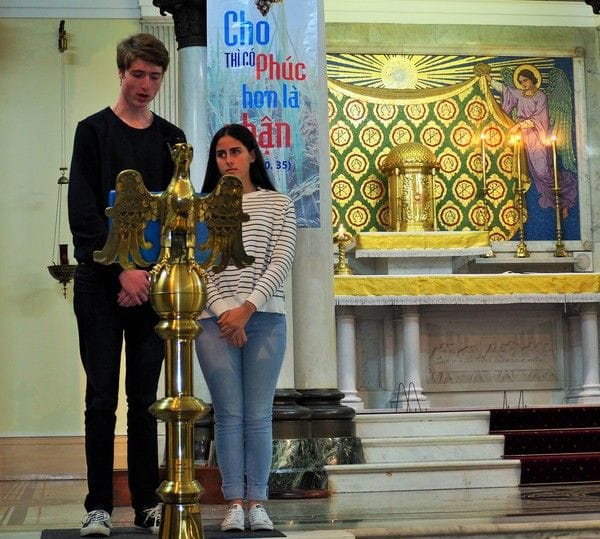 St Brigid's parish, directly next to the new school is under the care of the Passionist Fathers who continue to maintain a strong connection to Casimir College today.
Marrickville has a particularly strong Greek-Australian community and many children from a Greek Orthodox background attend Casimir College.
In a great ecumenical spirit, the school has forged strong ties with St Nicholas' Church with its priests visiting the school regularly and joining in the annual Founder's Day Mass.
Mrs Lambrinos is among a group of teachers from a Greek Orthodox background who have also been made to feel very welcome at Casimir College.
"There are a lot of common traditions between the two churches and the Greek-Australian students and staff have benefited enormously from having that pastoral care and spiritual advice from the priests at St Nicholas as well",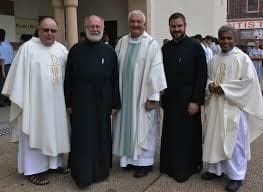 she said.
"In that sense too, there has been a lot of great work at the highest level of the two churches over recent years with Pope Francis praying alongside our Archbishop Bartholomew, which has shown how we need to celebrate how much we have in common rather than focusing on our differences".
Through Br Colin Griffin's support and encouragement, Mrs Lambrinos pursued Lasallian formation programs through the Narooma centre in southern New South Wales in her early years in teaching which has helped underpin her work ever since.
"Teaching in a Lasallian school is a vocation", she explained.
"It is far more than merely passing on the syllabus content and also covers passing on core values like compassion, empathy and social justice".
Mrs Lambrinos believes Casimir College has been particularly blessed through its three charisms which have worked together in a complementary way, helping to forge a unique identity and a strong community spirit.
"One of the most rewarding parts of the job has been to see past students I taught who have moved out of the Marrickville area now want to enrol their children at the school and meeting them on Open Days", she said.
"They had such a positive experience and felt so embraced by the spirit of De La Salle and the other charisms here that they wanted to pass that onto their children which says a lot about the nurturing culture we have here at Casimir College".